Updated: Apr 26, 2019
4 Tips for YouTube SEO
YouTube has quickly become a dominant factor in search rankings and online presence, and applying these YouTube SEO tips is an important part of a search marketing strategy.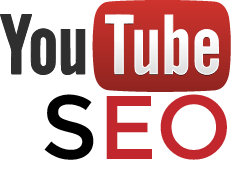 YouTube can be a very valuable resource if your company decides it fits your
SEO strategy
. The video library has now developed, not only into social media, but also as a search engine of its own. But what are the advantages of using YouTube?
Advantages of YouTube for a Company
As a general rule, a company should use YouTube if they have a visual product or case studies.
Food is a great example of a visual product. Not only do people enjoy looking at videos of food, but it helps inform their decision whether they want to use your service or not.
A great example of case studies is construction work. Problem/Solution videos have an engaging story structure and provide before/after visuals.
If you have a very visual product, or if you have interesting case studies, then these four tips will get your videos more visibility and engagement.
1. Brainstorm Content
Though the actual creation of content is a unique process, the brainstorming process should be grounded in SEO strategy.
Consider all the relevant primary and secondary keywords for your brand. After some research, collect a list of long-tail keywords that have relatively high search volume.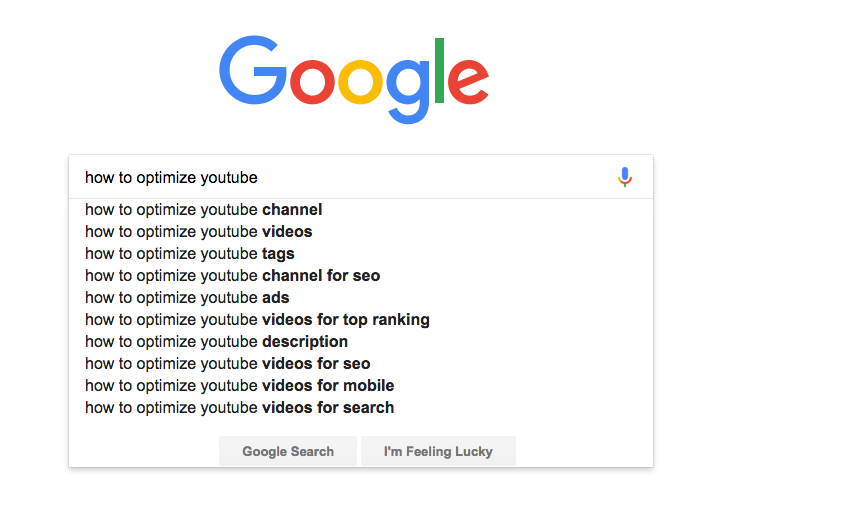 Google Instant is a quick method of finding related keywords and building a list of content ideas.

YouTube Instant is just as important as Google Instant, with a stronger emphasis on what people are searching YouTube for.
With some quick research, you can find a nearly endless list of video ideas that have high demand and low supply.
2. Encourage User Experience
Simply asking for engagement has shown a dramatic rise in likes and subscriptions for many YouTube channels. Brian Dean, from BackLinko, tried this and noticed a nearly 10x growth in engagement.
So what are the YouTube metrics that matter? They can best be understood when split into four different categories.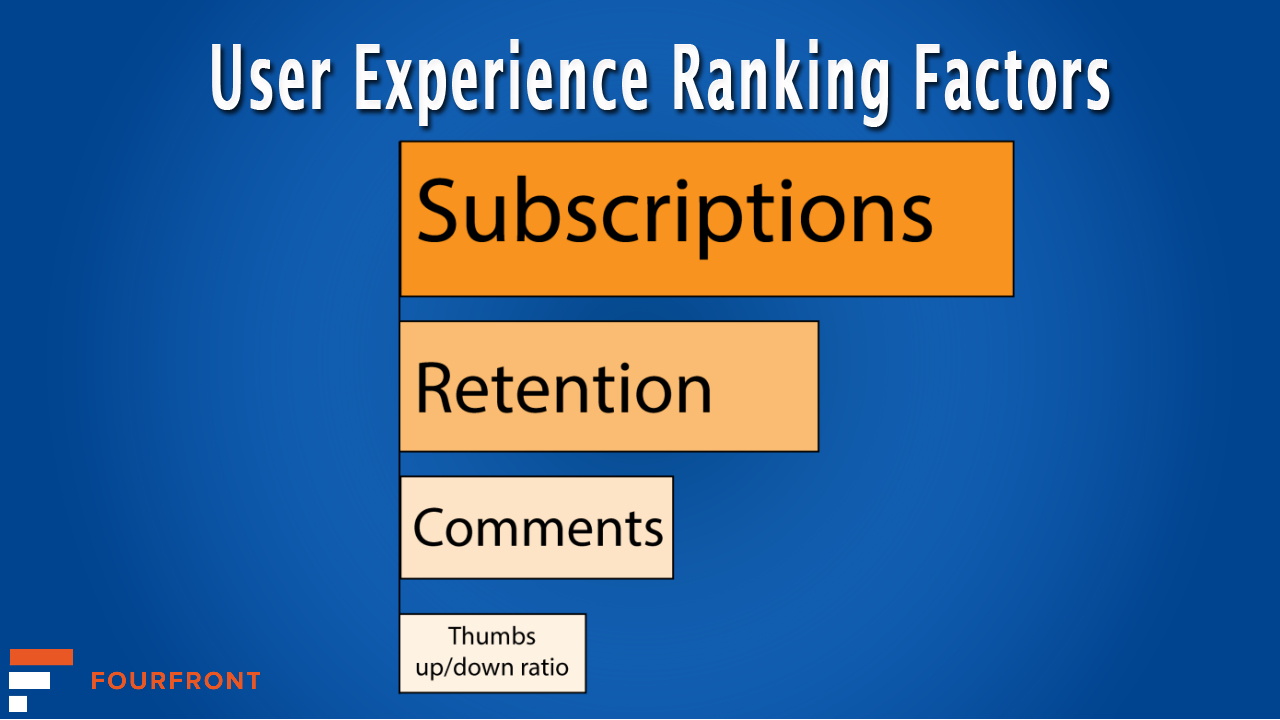 YouTube Subscriptions earned directly from the video is the greatest ranking signal. Leaving a quick annotation to subscribe or actually asking for it during the video is an easy, instant method to increase subscriptions and rise in the search results for all videos.
Retention can be measured in watch time, or the average length of the video that people watch. This lesson series from YouTube Creator Academy explains how to utilize the metrics in analytics.
Comments and thumbs up are not as important as subscriptions and retention, but they still play a factor in how your video ranks on YouTube search results.
3. Utilize Text
Many YouTube channels don't realize that there are many opportunities for text optimization on YouTube. This includes that channel description, the video description and the video title. Here is a great resource for optimizing video descriptions.
As with website content, you should include keyword-rich content in your descriptions (both channel and video), but you shouldn't go overboard with your keywords.
4. Collaboration with YouTube channels
In the same way a link gives search value to a web site, a collaboration gives value to a YouTube channel.
Though collaborating does not immediately affect YouTube SEO, your impressions for collaboration videos may spike based on the audience of the collaborating partner. Beyond that, though, this practice will also be a valuable networking tool to quickly place your channel at the same level as your peers.
This recent video from YouTube Creator Academy explains the value of collaboration in more detail.
---
With these four tips for YouTube SEO, you can gain views, maximize watch time and grow your audience. Many companies assume YouTube is not worth the time and effort compared to other social media, but with these four strategies you can turn a simple social medium into a dynamic search engine to promote your brand.