Digital Visibility for an Information Security Consulting Firm
After a hit with a Google Penalty for black hat SEO tactics, FourFront not only remediated the penalty, but made the client an information authority, with record breaking leads.
The Client
Information security consulting firm specializing in assurance and compliance services for information security management systems.
The Challenge
The client's web presence dropped and as a result their business leads suddenly slowed. The company was unaware that a prior SEO firm had used non-compliant tactics to artificially raise keyword ranking and drive traffic to the site. Google penalized the site by drastically decreasing visibility.
The Plan of Action
FourFront initiated a three-prong approach to (1) resolve the Google penalty, (2) strategize and implement a digital visibility plan to improve organic ranking and expand the client's presence for new services, and (3) improve the effectiveness of the existing PPC program.
A rigorous backlink remediation project that included disavowal and reconsideration requests was completed.
We worked with the client to determine which services to highlight based on profitability. Our research showed that these were highly competitive keywords which required significant amounts of informational and instructional content. We created a plan for organic visibility to include the creation of considerable assets to support these informational queries.
The client was using a premium format to generate leads from a dedicated PPC landing page. FourFront continued this approach and implemented optimization strategies for keywords, keyword bidding, campaign settings, landing page content, and calls-to-action.
The Result
Google accepted the penalty remediation efforts and granted penalty removal. Visibility returned and then quickly exceeded pre-penalty levels due to the digital visibility strategies. The paid advertising optimization strategy increased total lead volume and improved the percentage of quality leads. Furthermore, the conversion rate increased and the cost per conversion decreased despite greater keyword competition.
High Quality SEO Leads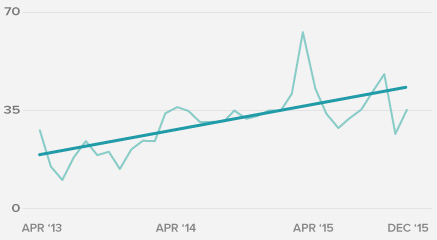 PPC ROI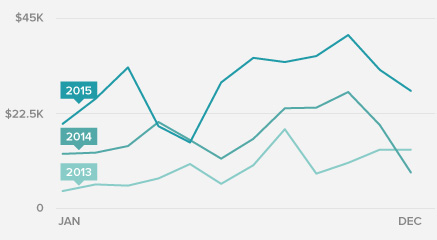 PPC Cost per Conversion