Information Security Consulting Firm
We successfully remediated this client's penalty situation and transformed them into an information authority with record-breaking leads.
The Challenge
An information security consulting firm had a sudden, severe decrease in website visibility and business leads. They were unaware that their old SEO firm used non-compliant tactics to artificially raise keyword ranking and drive traffic to the site. Consequently, Google penalized their site.
The Solution
FourFront started by resolving the Google penalty. We performed a rigorous backlink remediation that included disavowal and reconsideration requests. Then, we implemented a digital visibility plan to improve organic ranking and expand the organization's visibility for new services. This included working with the client to determine key services (based on profitability) and developing several new assets to support informational queries. Finally, we improved the effectiveness of their PPC program, using optimization strategies for keywords, keyword bidding, campaign settings, landing page content, and calls-to-action.
The Aftermath
Google accepted our remediation efforts and removed the penalty. Visibility not only returned but quickly surpassed pre-penalty levels due to our digital visibility strategies. Our PPC optimization strategy increased total lead volume and improved the percentage of quality leads. Furthermore, the PPC conversion rate increased and cost per conversion decreased despite a higher level of keyword competition.
High Quality SEO Leads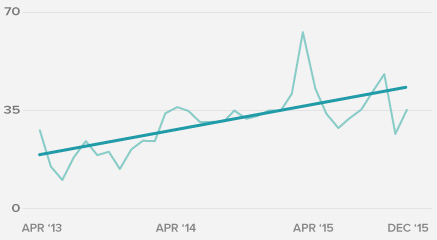 PPC ROI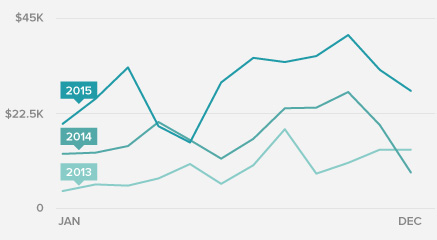 PPC Cost per Conversion