Onsite Service Company
We helped transform this client's website from a zero-impact liability to a locally-optimized lead generation engine.
The Challenge
A regional B2B company providing onsite document security services had a basic website with very little content other than a listing of their services. As a result, search engines did not trust the site, organic visibility was low, and visitors were unable to find enough information to become customers. FourFront was hired to raise awareness of the company's services and events in order to increase leads and boost revenue.
The Solution
We created a local visibility strategy for the company's service area and targeted particular communities where we saw an opportunity to gain market share. The strategy included new content by zip code, additional directory listings, and an online calendar that featured local service events. We also created a general content strategy to raise brand trust and authority and to tactically serve potential customers in their decision-making process. Content suggestions included product and service descriptions and a variety of educational resources.
The Result
The company's organic visibility increased by more than 100%. Quality leads and conversions also increased by an order of magnitude. As a result, the company expanded its service area and invested in additional fixed assets to keep up with demand.
Monthly Visits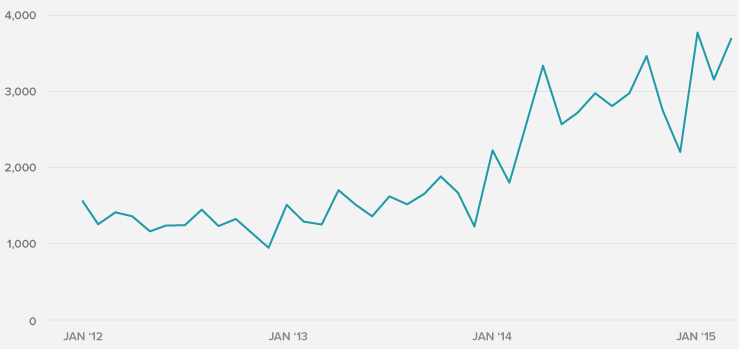 Monthly Leads