FourFront was founded when search engines started to dominate the digital landscape. We have been Google partners since 2013 and every member of our production team is Google certified, with years of experience studying search engine behaviors and trends. Our collective knowledge (and passion) has helped to build some of FourFront's most innovative tools.
To stay on top of this ever changing industry, we promote an open work environment that turns every project into a communal educational event. Also, we recently introduced a centralized system for team skills development, which guarantees we will always be armed with the latest techniques and intelligence.
We are active members of the Philadelphia community.
We volunteer time and expertise.
Every year, our team dedicates an afternoon of productive time to help out at one of the city's homegrown charities, such as Philabundance or Cradles to Crayons. We also contribute pro bono services to Rise First, a start-up charity dedicated to helping first generation, low income students. So far, we have focused on SEO, helping their young website gain visibility and domain strength.
We love our neighborhood.
When we outgrew our original office in East Falls, we proudly became the first new business to put down roots in the Wayne Junction Historical Renovation District, located on the border of Germantown and Nicetown-Tioga. As neighbors arrived, like Attic Brewing Company and Deke's Barbecue, we made sure we were their very first customers. Going forward, we will be committed to supporting local, tech-related professional groups with participation, leadership and sponsor dollars.
And we like to have fun. But then again, who doesn't?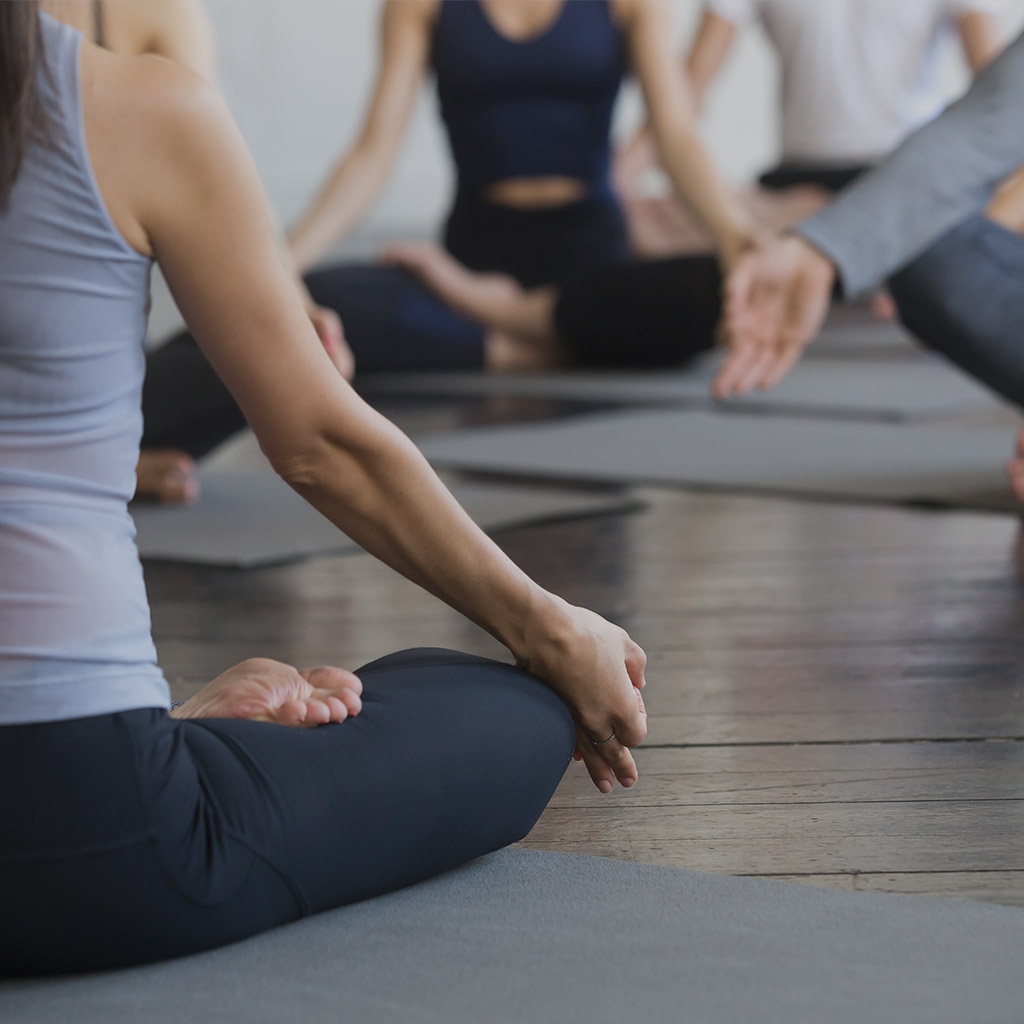 In the middle of the afternoon, when the day starts to drag, we grab yoga mats and reset our chi with a few minutes of stretching, breathing, and light exercise (also, wisecracks).
Happy hours are quarterly.
Every three months, we shorten our Friday and hold a low-key party around a democratically established theme. Think jam session (pictured) or trivia contest.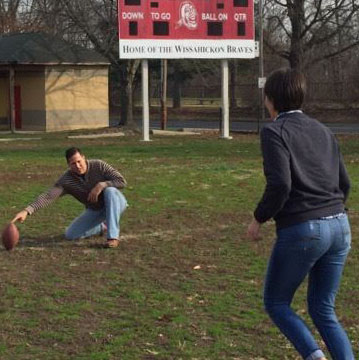 Field trips can happen at any time.
One day, after a lunchtime argument regarding the difficulty of kicking a 35-yard field goal, we settled the matter on a football field next to D'Alessandro's. The verdict: it's not as easy as it looks.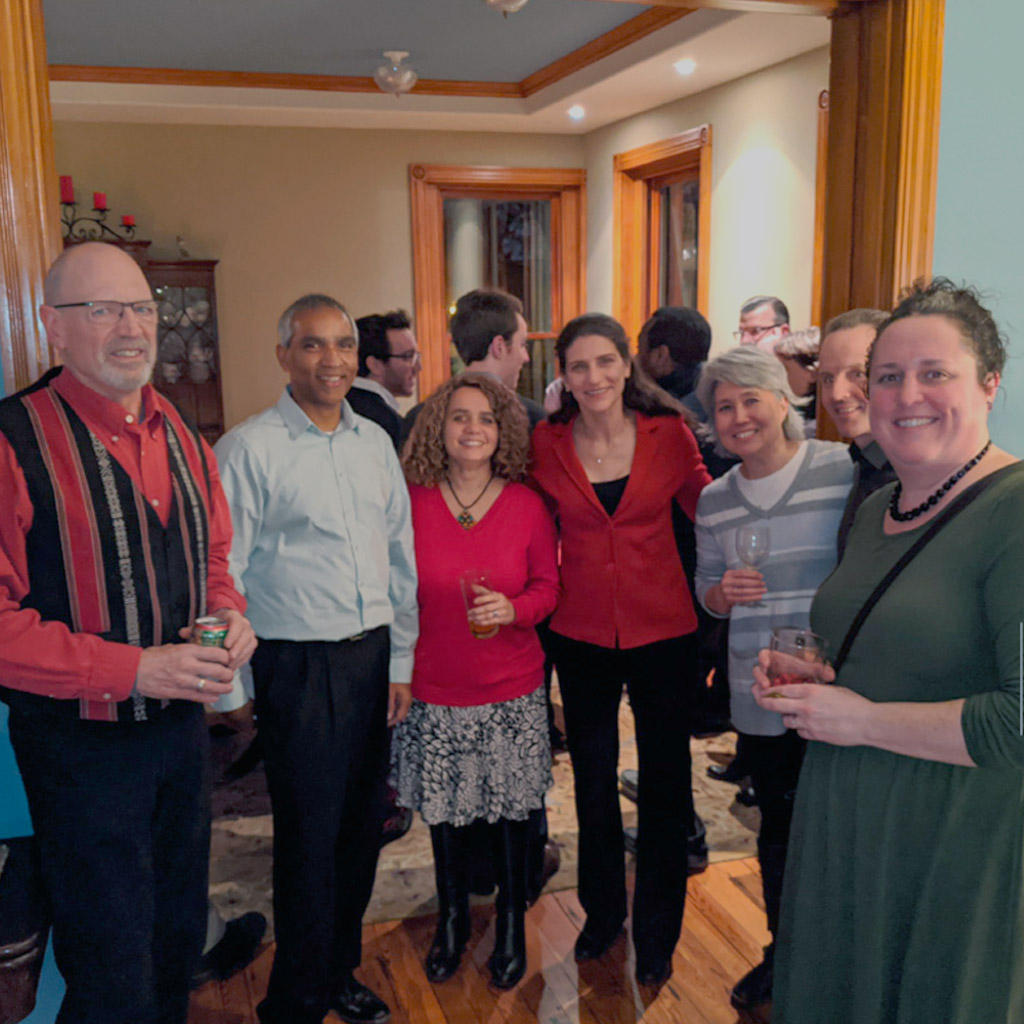 Work/life balance is a theme at FourFront and we finish every year by closing the office for a week. It's a great reminder of why we strive and what's truly important.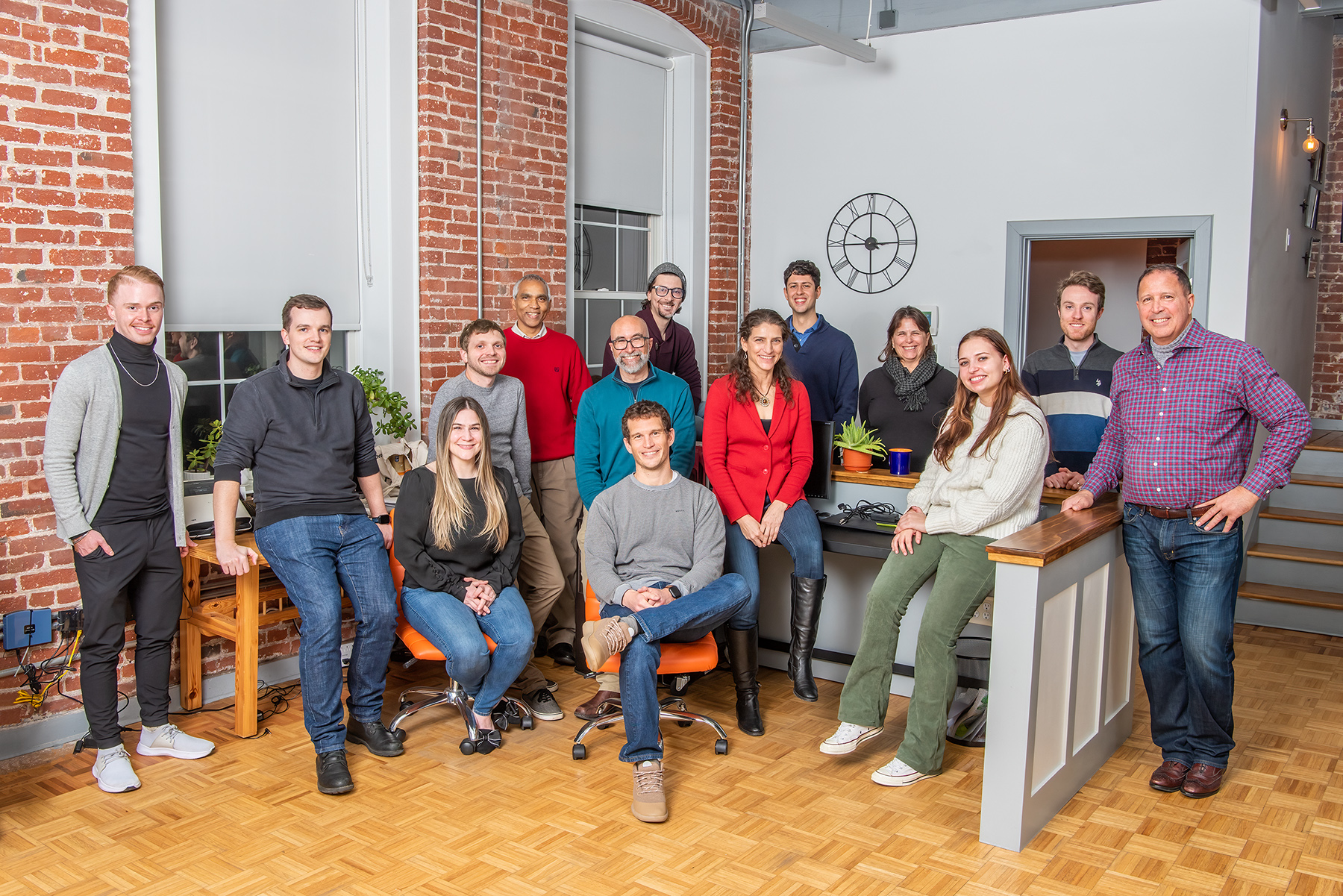 What Our Clients Say About Us
"With all the continuous issues and struggles our team faces to build and sustain a strong and profitable business, it is a good feeling to know that we are working with a company like FourFront as this process is an ongoing and never-ending project. Unlike most companies, FourFront didn't simply sell us their plan and bill us every month. FourFront was willing to truly UNDERSTAND our business and competitors, took our strategy and growth very seriously, had measurables, and were willing to meet with our team each month to show us the progress they made."
"They've made it their job to learn our mission and what is most important to our constituents, and it shows in their work with us. They are part of the team."
"Your SEO expertise has enabled us to grow our website and social media presence significantly. You helped us reach and serve many first-generation, low-income (FGLI) students across the country during one of the most challenging periods given the pandemic. Our entire team is grateful to work with you and learn from you. We look forward to our continued partnership."
"It's been great working with the team. It almost feels like FourFront is an extension of our team. The quality has been consistent, high quality, and precise. I can't really find any fault in your work."
"I've had the pleasure of working with Fourfront for the last five years. Their knowledge and expertise is unparalleled. The number one reason I would recommend FourFront is how responsive their staff is. Numerous times I've contacted them with time sensitive requests and it always amazes me how fast they are answered. Our organic web traffic has more than doubled since we signed on with Fourfront. The growth didn't stop at web traffic. Both sales and profits have shown significant increases. It's easy to find a company to handle SEO, but FourFront has become our partner."
"I'm impressed with how this report looks. Kudos to your team for the thoughtful considerations here."
"Working with FourFront and learning from you and your team is part of our model and a great benefit for our team. Making the impacts along the way is so important and rewarding too. Please share our "thanks" to everyone on your team. Can't do it without you all."
"I appreciate working with you and the team. I wish I could devote more time to our websites and all the good information you give us."
"It's truly been great working with your team, and I appreciate the partnership."
A note about diversity and inclusion
Our team members have a lot in common but we also appreciate that our differences hold the key to unlocking creativity and innovation. We are keenly aware of how we benefit from our diverse world. What's more, we honor our collective responsibility to act on this awareness. At FourFront, we look for every opportunity to include perspectives from various races, identities, beliefs, and experiences. In short, we not only encourage an environment where associates can be themselves, we rely on it.