Enhance Your Location-Based Marketing Efforts
If you target highly specific territories or run digital marketing campaigns for multiple facilities, you may want more geographic data than what Google Analytics provides. That's why we developed Geo Report Plus.
What does it do?
Tags ZIP codes to Google Analytics data
Attributes goal completions and visitor traffic to brick-and-mortar addresses (within a specified range)
Provides campaign conversion metrics for each of your locations
Reports on campaign traffic inside and outside of your service regions
Provides distance-based attrition reports for traffic and goal completions related to your locations
How does it work?
Geo Report Plus is a hosted solution that reads your GA data and appends location tags to each record. The processed data can be viewed with our robust reporting interface. You also have the option to download raw and filtered data directly to Excel.
Geo Report Plus uses the location data provided by Google Analytics to mark your visitor and goal completion records with additional location tags. Each record can have 2 sets of tags:
A 5-digit ZIP code plus visitor distance from ZIP code center
Specific brick-and-mortar address plus visitor distance from location
For Geo Report Plus to attribute GA records to specific brick-and-mortar locations, it is necessary to upload the street addresses of your locations and specify the distance of the service region around them. The system will attribute each GA record to your closest location. Records outside of your service region will be marked as "out of range."
Why FourFront?
For over ten years, Bob Scavilla has been crafting tools that help FourFront gather and analyze website data for our clients. His tools are fast, thorough, and have a gentle impact on the sources they crawl. If your business relies on digital marketing, you'll want to see what his latest creations can do for your bottom line.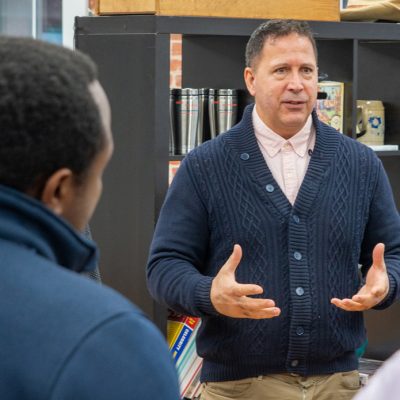 View Goal Completions by Location
Assess the potential of new locations based on traffic, conversions, and the where you have the least competition.
Analyze Visitor Behavior by Proximity to Location
Identify the most effective campaigns for targeting in-range users.

Get Traffic and Goal Completion Trends by Location
Predict performance and fine tune your overall marketing strategy.