The Digital Marketing Intern Program at FourFront
We highly value our interns at Fourfront, many of them still working here as full-time employees' years after they initially started their program with us. Applicants can expect an active, communal experience with the opportunity to try a range of tasks related to digital marketing.
Even virtually, our team has consistently come together through happy hours and weekly team meetings to ensure a thriving sense of community within the team. Our interns are welcomed into our company culture and encouraged to make themselves at home while they are working us.
Interns in our program will find many opportunities to obtain skills and experience in the industry of SEO and digital marketing at large. Traditionally our interns are students and graduates who are looking to use this professional exposure to help advance their careers in the field. All members of our internship program are required to complete the foundational certifications offered by Google for its various analytics services and tools. Upon completion of the program, interns will be fully certified in the essential Google courses, with the ability to become certified in a wide range of additional courses related to digital marketing.
This is a paid internship position, offering 20 hours per week for roughly three months. It is important to us that our interns understand that they are valued team members along with their fellow co-workers at FourFront.
There are many unique benefits to working at FourFront. We are a small business in the greater Philadelphia area, with employees from across the city and some that live around the country. We have been Google partners since 2013 and every member of our production team is google certified. We have years of experience studying search engine behaviors and trends. Our collective knowledge (and passion) has helped to build some of FourFront's most innovative tools.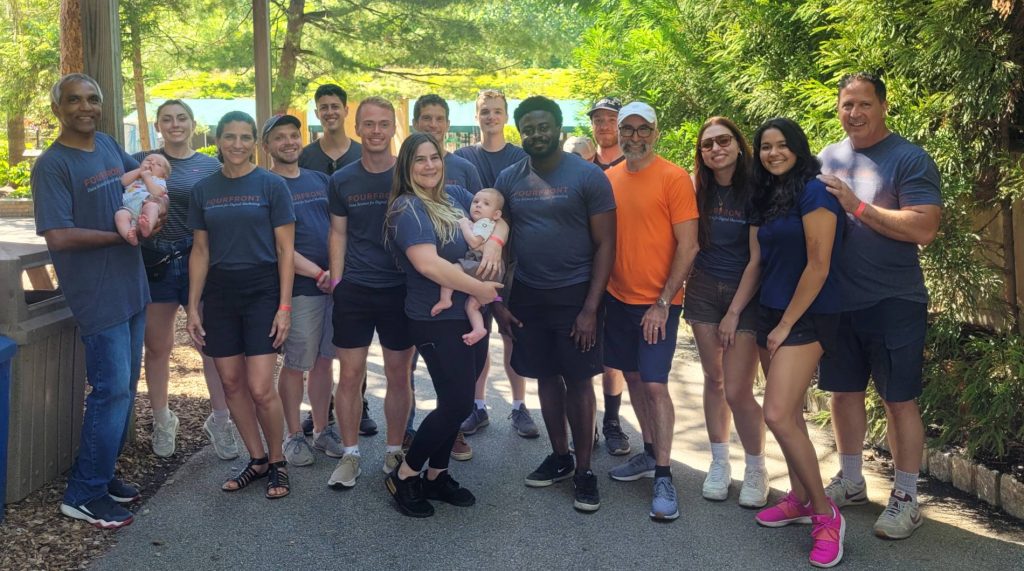 Many of our interns have continued as full-time employees because of their positive and engaging experience in the internship program. Interns have the opportunity to work alongside full-time employees, contribute to client projects and take on independent responsibilities. In addition, with our in-house range of specialties, interns will have the ability to work with an employee that specializes in the field in which they are most interested. This can include SEO, PPC, analytics, web content, UX design and more.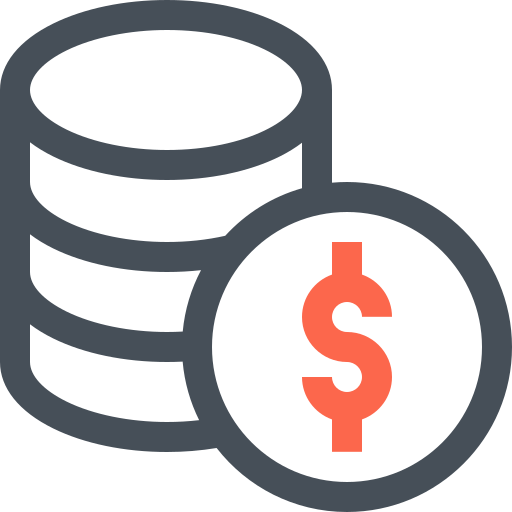 All internships pay $15/hr up to 40 hours a week.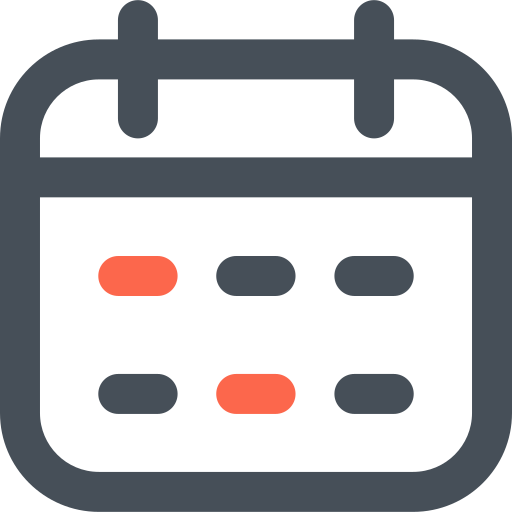 Work 100% virtually and enjoy the flexibility to craft a work schedule that aligns with your class schedule.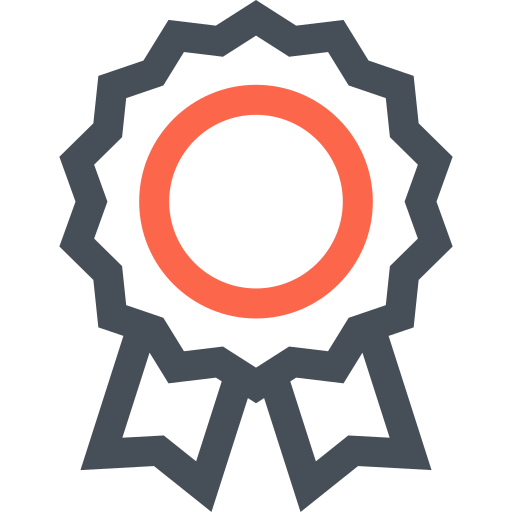 Learn and grow in the field through regular training sessions with your supervisor. Through these training sessions, you will also be able to expand your credentials with certifications related to your unique specialty of choice.
Join the rest of the team for Company-wide events, outings and happy hours. You'll make colleagues and friends fast.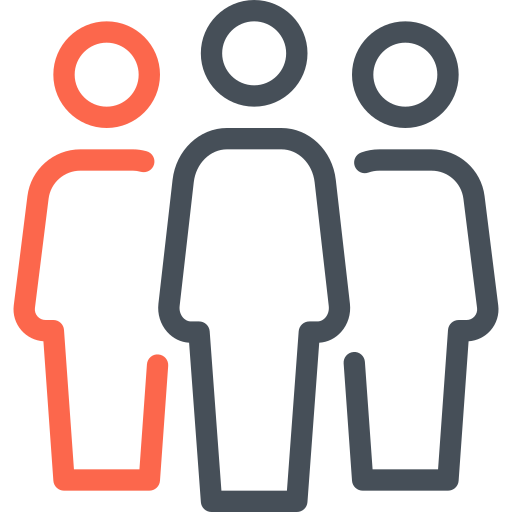 We are proud of the community of industry leaders and passionate specialists that we have welcomed into our team over the years. Everyone in the company is kind and supportive, and we all strive to continue our own development and training alongside our interns.
Depending on the time of year, there will be internship positions available at FourFront that will last roughly three months. The most common period for an internship is during the summer months, as students will have a more manageable schedule and the demand of coursework will not be compounded by the work of an internship. With that said, we have offered spring and fall internships that can be aligned to work with your current class schedule.
A pre-existing set of skills applicable to SEO and digital marketing is not necessary to begin an internship with our team. With that said, there are certain skills that are highly relevant to the work we do, and an intern would benefit from being exposed to these skills before beginning with us. These can include:
Skills in Microsoft products, specifically Excel
The ability to write and edit content for web pages
Familiarity with the general principles of SEO and PPC
Soft professional skills such as adaptation to change and dependability
What You Will Learn on the Job
While the skills listed above would benefit an intern in beginning their work with us, most of the digital marketing skills will be learned on the job. After initial training in the basics of SEO, members of our internship program are encouraged to expand their skillsets and responsibilities based on their interests by spending dedicated time with one of our many specialists.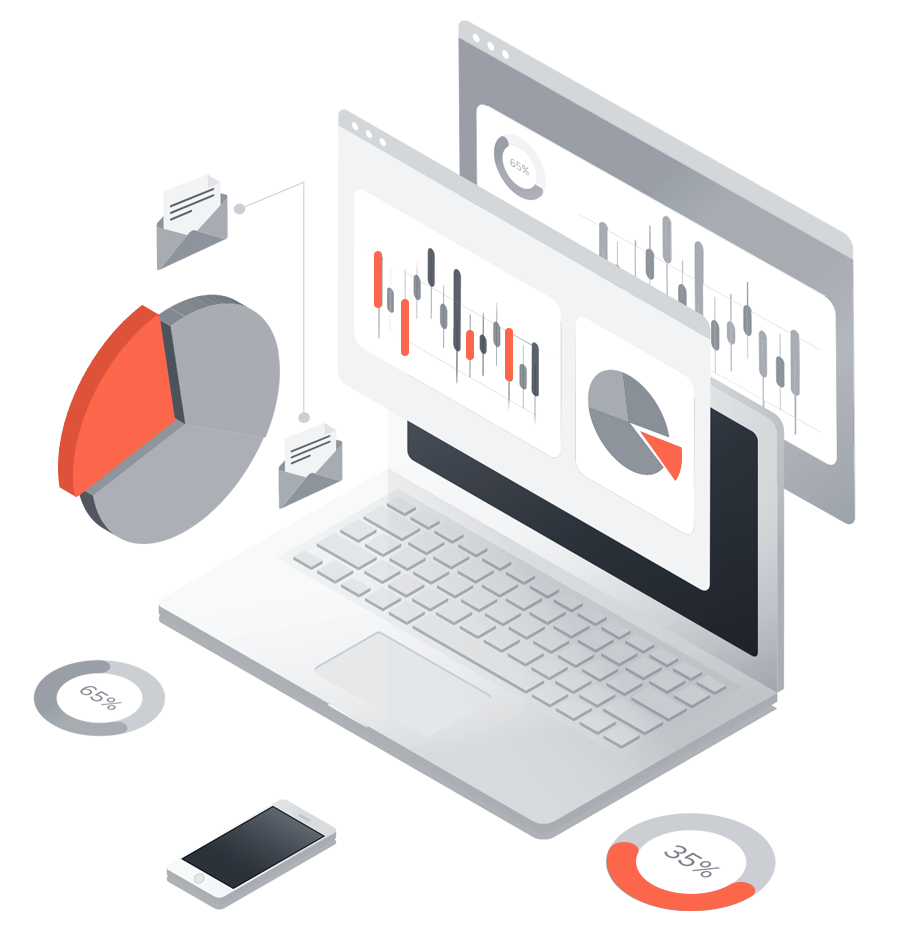 Search engine optimization (SEO) is the application of content, user design, and technical updates to improve the visibility of a web page on search engines such as Google, Bing, and more. SEO is the primary specialty at FourFront, and most employees are extremely well-versed in the industry. We also work to innovate in the field of SEO with proprietary tools and procedures based on the most recent trends and algorithm updates. All members of our internship program will be exposed to the field of SEO and given training opportunities early in their time at FourFront.
As an intern in the SEO department, you do not necessarily need a strong background in SEO. While working at Fourfront, interns will sharpen their skillsets in research, decision-making and innovation. There will also be ample exposure to SEO tools such as SEMRush, Google Analytics, and Google Search Console, along with our proprietary keyword tools.
See also: Is SEO a Good Career?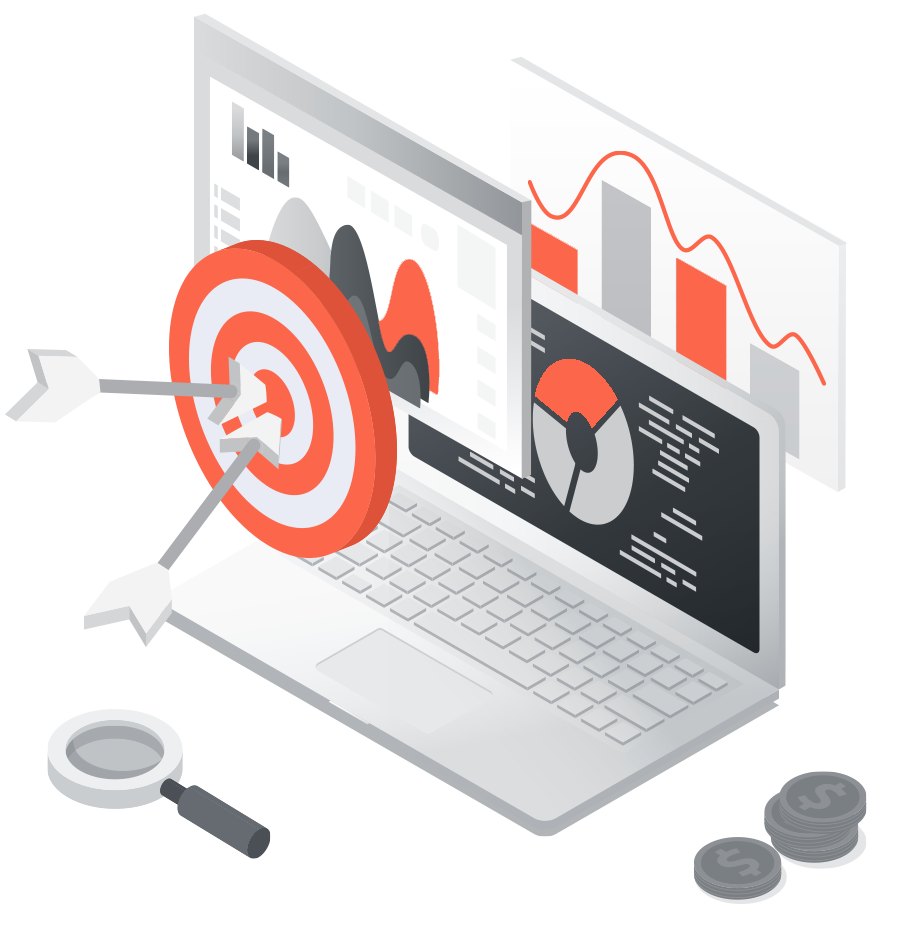 Pay-per-click advertising (PPC) is a form of digital marketing in which advertisements are placed on search engines or elsewhere on the internet, and advertisers pay a fee for each click that the ads generate. As opposed to SEO, which can often take a long time to naturally improve visibility in organic search, a strategic advertising campaign can generate clicks to a website relatively quickly.
We have a number of PPC specialists on our team, and interns may learn directly alongside our specialists while working at FourFront. This can include keyword research, creation and manipulation of advertising campaigns, and analytics.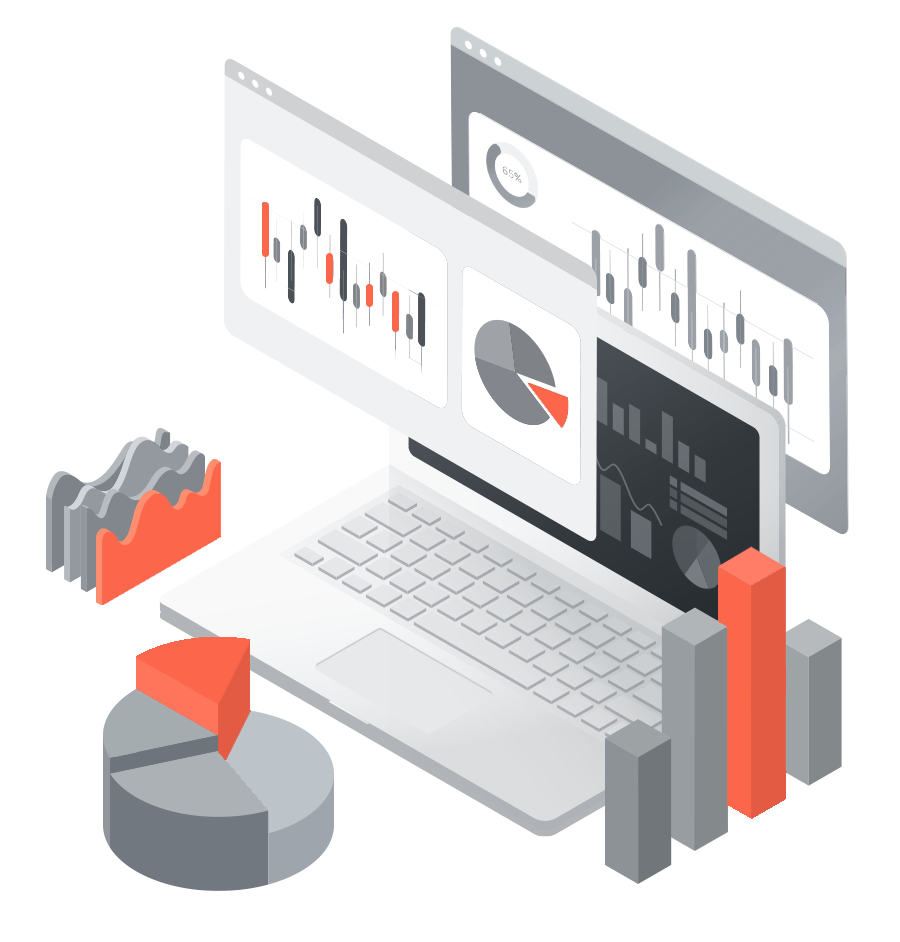 Web analytics are crucially important to any digital marketing strategy. Data points can include traffic patterns, conversion rates, and site interaction, all designed to help a client understand the behavior and preferences of their users. The creation and analysis of reports helps create alignment with marketing strategies and encourages strategic decision-making that benefits clients.
Our analytics department has multiple specialists who work with every facet of data collection, analysis and reporting. All departments work with the analytics team to create and improve reports. Reports are updated and analyzed every month for presentation to clients.
A skilled member of the analytics department should have sharp problem-solving skills, comfort in working independently and a comprehensive understanding of analytics tools such as Google Analytics, Google Data Studio, Microsoft Excel, and more.
Hear from Our Digital Marketing Interns
I could not say more good things about my internship at FourFront! I learned an incredible amount about SEO and digital marketing after having very little knowledge and experience with these industries. FourFront has a concentrated and in-depth training program to prepare all employees – including interns – with the tools they need in order to succeed. Not only did I improve my SEO knowledge, content production, and Excel capabilities, but I was also warmly welcomed to the wonderful team and immediately felt a part of this close-knit group. FourFront has integrated numerous processes to maintain employee voices are heard and are satisfied with their work. This is clearly an integral part of the FourFront work culture; this includes making sure that you confidently understand the work you are doing and why you are doing it.
I worked for FourFront as an intern many years ago while I was a senior in college. The internship program gave me flexibility to obtain my degree while working, keeping a combination of structure and independence so I could grow and thrive. I was exposed to the industry of SEO and all it could offer, and by the time I completed the internship I was happy to continue working with FourFront.
My internship taught me so much about SEO, digital marketing, and working in an agency setting. FourFront takes great care of their clients and their employees, and places a ton of weight on learning & professional development. There are many roles and functions to learn and specialize in when it comes to SEO; FourFront provided me with an overview of these various elements, then allowed me the freedom to choose which areas I was interested in learning more about.
FourFront is an amazing company to work for. After initial training, I was immediately given tasks that broadened my scope of Digital Marketing and SEO. Being a small company, FourFront gives a lot of opportunity to work with and get to know all the employees. There is a strong team dynamic that is extremely apparent and allows for a fun environment while at the same time, everyone motivates one another to perform at a high level. FourFront is consistently encouraging all of the employees to aid in the company's constant innovations.
My internship at FourFront was incredible! I worked remotely for the team during the COVID pandemic, but that didn't stop me from learning valuable skills that I still use today, as well as working alongside intelligent and friendly people. The FourFront team is small, so everyone will get to know you pretty well and you will quickly find out that they all want to see you succeed. If you're curious about a specific skill or have an area of interest, the team at FourFront will happily expose you to those opportunities.
One of the most satisfying aspects of my internship was getting to work alongside team members and seeing the results of my efforts. I really appreciated the team trusting me to take on new and different tasks. Even when I wasn't trained on a particular skill or had never done a type of task before, members of the team would give me an opportunity to learn a new skill. In addition, the team wasn't just concerned about my ability to complete a task but also prioritized my understanding of the work.
Members of our internship program have the opportunity to research and write their own blog posts while working at Fourfront. Some blogs from previous interns (and current employees) include: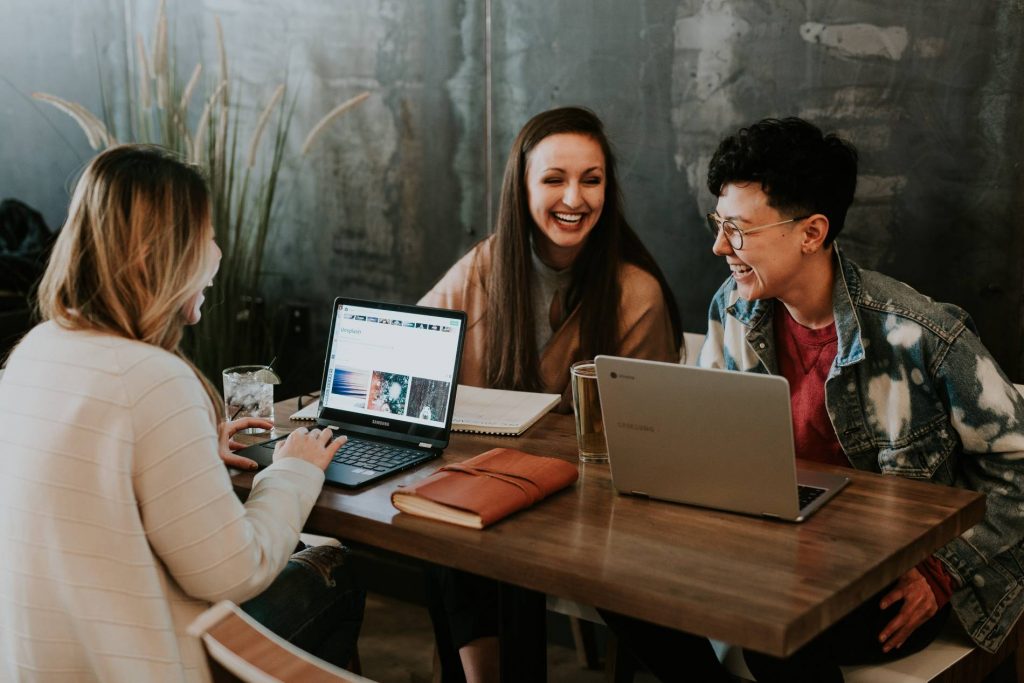 SEO
It was a gloomy day in New York, having just arrived home from an amazing semester in Italy, Jared (my now supervisor) hit me with the "Do you have a few minutes to touch base?" email, just three days after my second interview. That's when I knew – the bag
If you are interested in this position, please fill out the short form below and attach your cover letter and resume. All fields are required. We will contact you as soon as possible, once your completed application is received.