Is Your Business Strategy Focused on Local Customers?
There is a proven way to target your audience geographically and increase traffic to your website from local service areas. The process is known as Local SEO and it can lead to higher rankings for "local intent" keywords that include phrases like "near me," city/state names, or products and services typically purchased from local businesses.
There are several things that differentiate Local SEO from National or Global SEO. In addition to improving your overall search engine rankings, it can also help you:
Rank for local boxes and maps through Google My Business
Land for knowledge bars on the right side of the SERP
Increase your online trust and authority through reputation management
Add conversion opportunities such as phone calls, directions, and website visits
We are a top-rated SEO company and Google Certified Partner with over 10 years of experience performing Local SEO, including the development, testing, and implementation of custom strategies and tactics for companies of all types and sizes. Our custom reports provide unique insight and our experts can build you a comprehensive Local SEO solution that will provide all of the benefits listed above.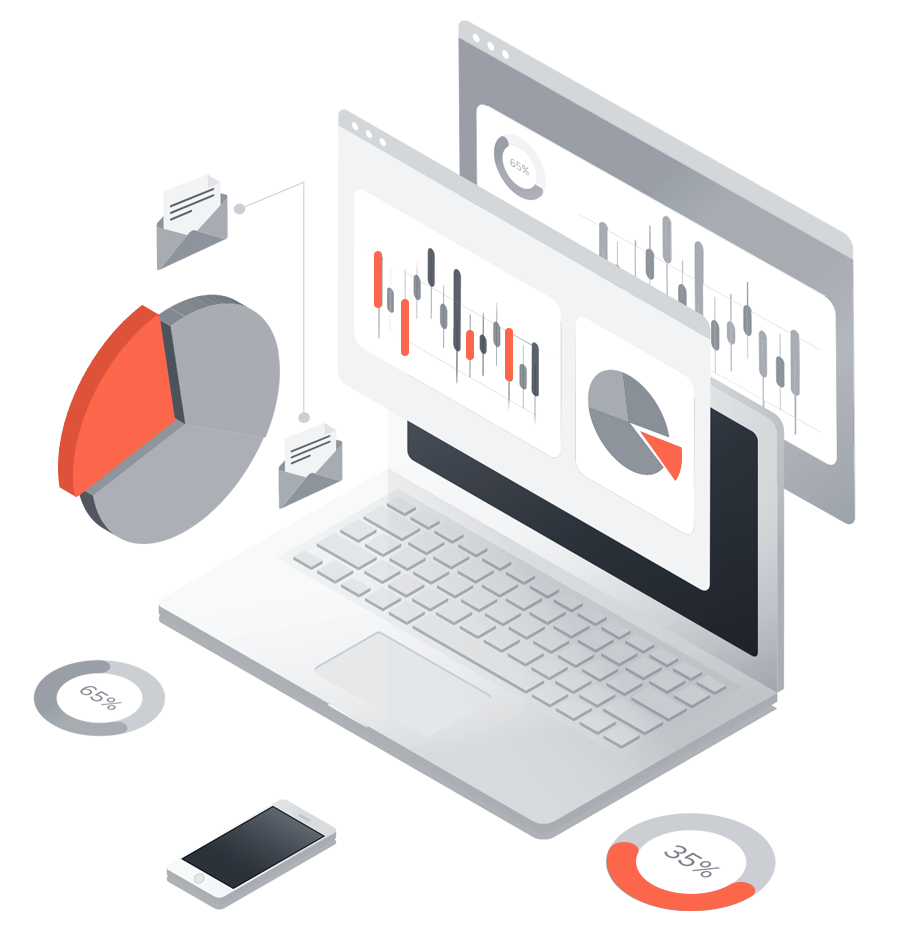 REQUEST A FREE CONSULTATION
Learn more about how we:
Create and manage reputable local citations including Google My Business, Google Maps, Bing, and Yahoo profiles
Audit and update business listings across high-priority directories to ensure the information is accurate and consistent so your customers are able to contact you 
Manage your online reputation (Over 90% of online shoppers read reviews before making a purchase. So, it is not only essential to provide customers with a way to leave reviews, but also to have an efficient way to respond to feedback.)
Use localized content to optimize targeted landing pages that align with audience interest patterns
Tag your content with Schema markup so search engines easily understand the focus of your subject
Get a full picture of how our data-driven SEO services can:
Increase your brand awareness and drive quality leads
Create unique strategies based on extensive keyword and competitor research
Combine content strategy and technical manipulation to achieve your website productivity goals
OUR COMPREHENSIVE LOCAL SEO REPORTS
We provide custom interactive dashboards that enable you to monitor and track the impact of Local SEO efforts in real time. Our monthly status reports provide detailed localized keyword rankings, traffic, reviews, phone calls, direction requests, and much more. Our proprietary technology tools also enable us to monitor and provide key insights and trends about which of your top competitors are gaining or losing visibility. Some sample charts appear below. You can also use the following links to:
Sample Chart of Local Keyword Rankings
Our ability to collect a wide range of rank data (including web results, ads, images, and local box impressions) allows us to gain insights based on your business goals. FourFront monitors your keyword rankings continuously, and takes necessary actions to improve or maintain your rankings. The interactive dashboard enables you to view the site's visibility from various perspectives.
Sample Chart of Google My Business Trends
We don't just monitor visibility—we let you know how your Google My Business visibility converts into real engagement with your brand. Customers may use your Local Results to call, visit your website, find directions, and more.
FREQUENTLY ASKED QUESTIONS ABOUT LOCAL SEO:
What is a Local Citation?
Local citations are publications of your essential business information online. They show the name, address, and phone number of your business and live in a vast ecosystem of websites, apps, and maps, including popular destinations like Google Maps, social networks such as Facebook, and local online business directories like Foursquare, Waze, and Yelp. There are also industry and geo-specific citations as well. FourFront continuously monitors and updates your business information on existing listings and finds new relevant sites that improve your local presence. 
Check the health of your online business information with our free listings scan.
Why is Localized Content Important?
The quality and relevance of your content determines how well your website ranks. Analyzing and optimizing content to match audience interests is one of our core competencies. We can work with your team to identify localized content ideas, research and provide content outlines, or provide recommendations to improve existing content.
What is Reputation Management?
Reviews are how most consumers determine the quality of your products and services. Since reviews help to build your online reputation, search engines use them as a key factor in local search rankings and evaluating the trustworthiness of your business. In addition to evaluating reputation, we can help you set up a system to collect new reviews and configure notifications to monitor and respond in a timely manner. 
Schema markup are codes that are added to websites to help search engines understand and easily extract certain types of data for indexing. Using schema for local SEO lets search engines know details about your products, services, and target service areas. Search engines also use this data to create rich snippets for your business that will help you stand out from your competitors. 
Why is Google My Business Important?
Google My Business is the biggest citation platform and offers a variety of ways to increase your business visibility in local search results (see images, below) and Google Maps. With the continued rise of mobile searches, we prioritize optimization for maps because Google lists businesses on maps at the top of search results for local intent keywords. For businesses that have multiple locations, we set up separate profiles and optimize for each location. Specific benefits of Google My Business include the ability to: 
Create and edit a business listing to appear in search engines
Appear in Google Maps
Appear in the local pack
Increase conversion opportunities like phone calls and website visits