Services:
International SEO
Do you want your website to have international search visibility?
If your business extends beyond the U.S. market, you can gain visibility and improve traffic by adding International Search Engine Optimization (SEO) to your website(s). While internet rules and practices are similar across the globe, there are key differences that need to be addressed if you want to rank your best in foreign countries. 
Is your website optimized for other languages? 
Has it been reviewed and refined for separate cultures? 
Is it optimized for multiple search engines? 
While Google is the dominant search engine worldwide, others have significant market share in major economic centers. For example, Yandex, Baidu, and Naver are widely used in Russia, China, and South Korea respectively (see the illustration below).
The SEO process may require a minor content tweak or a major cultural overhaul that includes a different language. But one thing is certain. By effectively tailoring your website to different regions, your business will gain visibility and help you capitalize on untapped opportunity.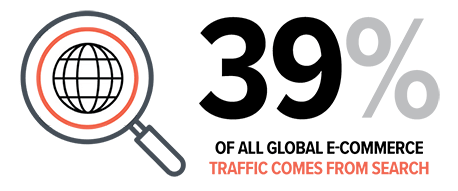 We specialize in the complexites of International SEO. Our team of experts has a consistent track record of delivering results because our approach is based on a deep, analytical understanding of your international audience. It's also because we personally invest ourselves in your business and won't rest until you surpass your goals.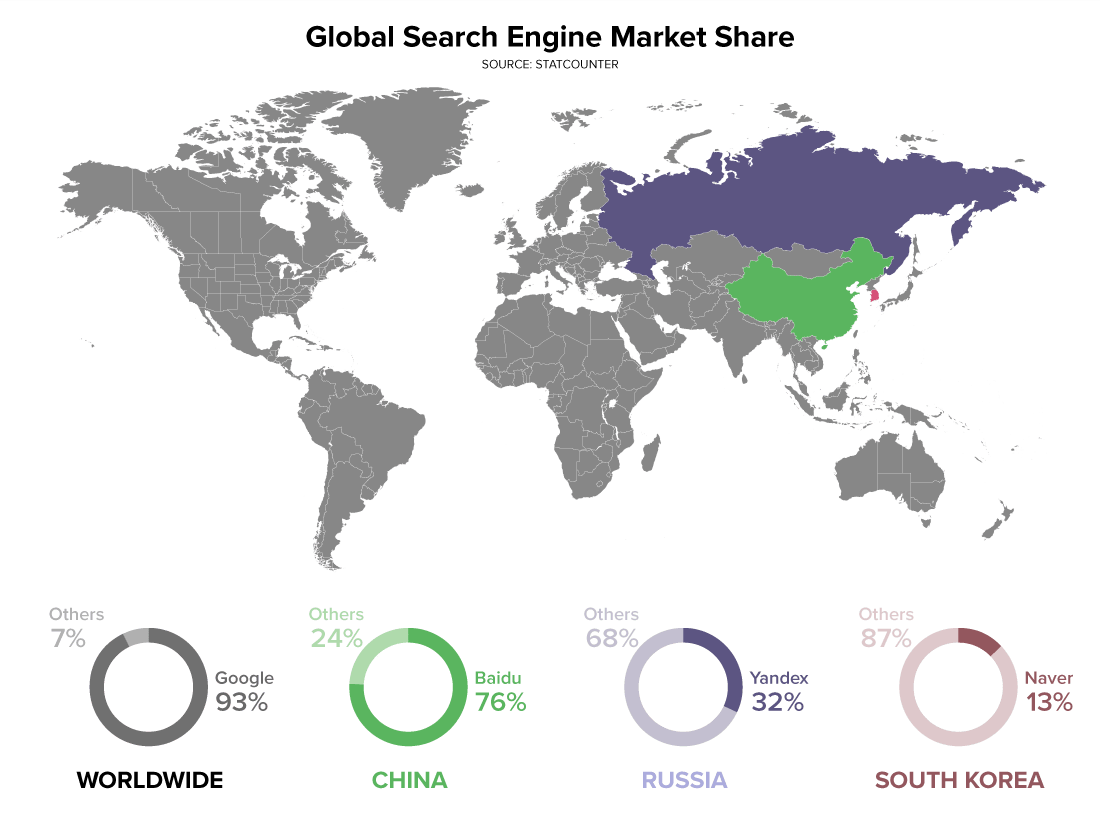 The Components of International SEO

To correctly optimize your website in another language, you will need to create subdomains. FourFront can assist in creating a subdomain that translates your entire site into a new language, which can be advantageous in targeting a new market for your business.

Targeted landing pages help your business land on global search engines and directly communicate with international customers. FourFront will develop a robust content strategy that encompasses targeted landing pages along with a linking strategy to ensure that your subdomains are linking correctly and new links can be earned internationally to increase the global reach of your business.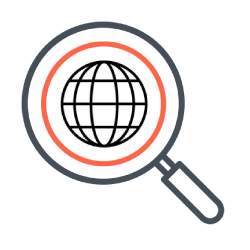 Traditional methods of keyword research used for Local and Enterprise SEO will not suffice on a global scale. You will need access to additional research tools that provide insights beyond Google data or only include keywords in English.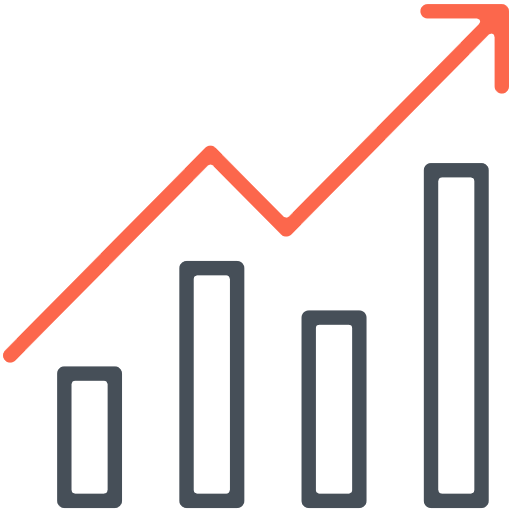 Ultimately, the collection and analysis of data will make or break your success. As part of our process, we:
Identify and analyze the websites that are linking back to yours along with the search engines they are using
Geotarget various locations and/or languages by tailoring your website structure and navigation
Analyze your keywords for search volume and relevancy to an international audience
Track user behavior and identify helpful patterns and trends
Crawl sites for subdomain activity (this helps to ensure the easy access and smooth navigation that leads to user conversion)
Tag and set goals by region or language
REQUEST A FREE CONSULTATION
Learn more about how we:
Optimize your content in different languages to effectively respond to each of your target markets
Create targeted landing pages to rank on various global search engines
Conduct a robust analysis of data from various locations in multiple languages
Conduct thorough keyword research on a global scale
Get a full picture of how our data-driven SEO services can:
Increase your brand awareness and drive quality leads
Create unique strategies based on extensive keyword and competitor research
Combine content strategy and technical manipulation to achieve your website productivity goals
Proof of Success: International SEO
Organic Visits to New Landing Page