International SEO Services
Do you operate an international business that could use a more solid SEO foundation?
Are you struggling to generate website traffic and leads from all the countries you do business in?
International SEO empowers businesses to reach their target audience no matter which country they are searching from. By expanding the rules that are central to traditional SEO, international search engine optimization ensures that your website is properly set up to cater to multiple languages, cultures, and local search engines.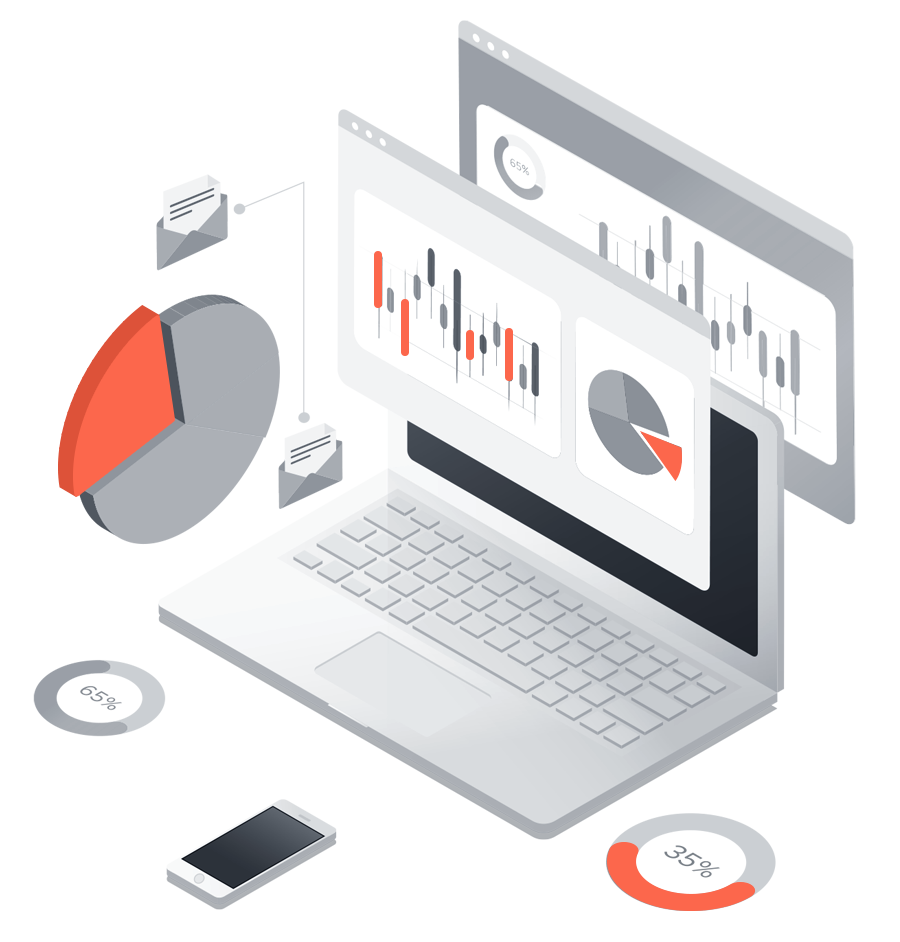 While Google is the dominant search engine in the US and around the world, there are other search engines that aren't well-known in America but are widely used in certain international markets. Russia's Yandex, China's Baidu, and South Korea's Naver are just a few examples of popular international search engines that have their own algorithms and guidelines compared to Google.
At FourFront, we have helped international businesses across various industries grow their digital presence for over 12 years. Even though we are based in the greater Philadelphia area, our team of search marketing experts and analytics professionals have the experience to supercharge websites with international audiences to reach their full potential. From comprehensive content strategies to in-depth market research, we know how to align our expertise with the wants and needs of international businesses of all sizes.
Are you ready to supercharge your brand's international visibility?
Some of the Brands That Trust Us to Manage Their International SEO
International SEO vs. Traditional SEO
International SEO, or global SEO, is the process of optimizing your brand's website(s) for international markets. On the other hand, "traditional" SEO focuses on growing visibility in one country. While many of the same principles apply between both disciplines, international SEO expands the rules slightly so that your efforts benefit your local audience no matter where they are located. Some of the starkest strategic differences include:
Broadening your keyword and content strategy to serve local markets and unique cultural contexts.
Utilizing local content and search engine algorithms to expand your local presence instead of relying on a centralized local platform like Google Business Profile.
Managing multiple domains or subdomains that have their own language requirements.
Building backlinks from reputable and authoritative international websites, not just the websites that are trustworthy in your native tongue.
Traditional SEO, which also includes local SEO, aims to optimize your website's content for the local audience with which your brand does business. This means that your content is primarily created with your audience's native language and cultural traits in mind. But when it comes to international SEO, the content that you create using conventional methods cannot simply be translated for different audiences.
Similar to how user needs evolve over time, so do the cultural needs of users in specific countries. For example, the content that resonates with users in South Korea will be inherently different from what users in Chile will respond to. This is because each country has their own customs, norms, and dialects that drive how individuals interact with one another.
This trend extends beyond in-person communication because, as of 2020, 40% of international online shoppers refuse to buy products that are not promoted in their native language. If you are attempting to sell products and services overseas without utilizing international SEO, there are plenty of unwanted spillover effects that could otherwise be easily avoided.
Our International SEO Services

FourFront's team of content specialists develop all the research and deliverables your business needs to serve the interests of your target audience(s). We combine thorough competitive research with in-depth keyword analysis to create outlines that speak to the topics that matter most to your business.
This process also incorporates the nuances of your international audiences to make sure their unique cultural requirements, dialects, and laws surrounding online advertising are being adhered to.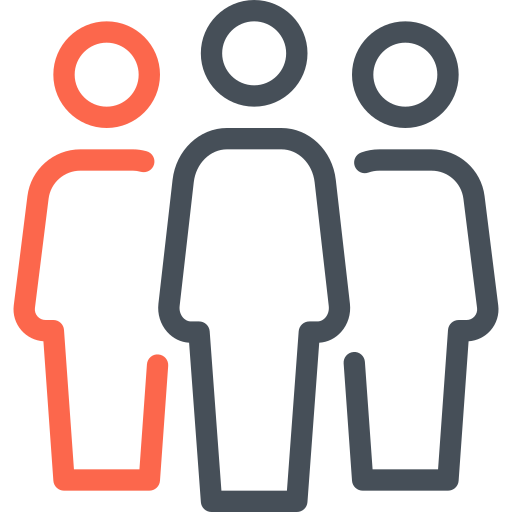 Audience Interest Analysis
No digital marketing strategy would be complete without fully understanding the wants and needs of your audience, especially when they reside in multiple countries.
That's why we conduct an audience interest analysis using our in-house proprietary tools to understand the topics that your target audience is searching for online. This analysis helps inform the types of content and digital assets that your website needs to fully resonate with your ideal customer.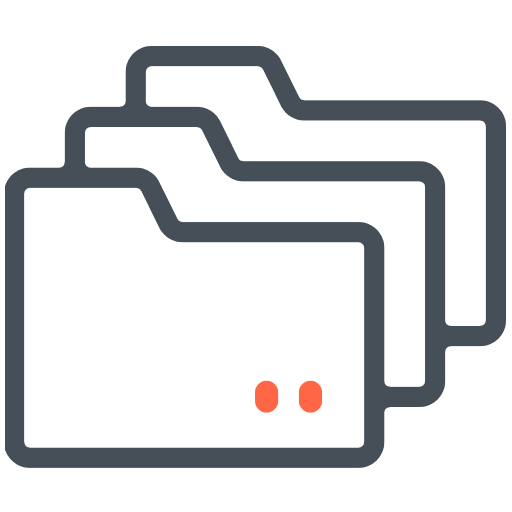 Information architecture refers to how the content on your website is structured from a hierarchical perspective. When your core content is too hard for your audience to navigate to, we develop and implement a new structure that creates a more ideal pathway for your website visitors. We take all your website's current pages into account as well as where any future pages will live in the new setup.

The collection and analysis of your website's data can be the deciding factor in how well your business is able to reach its goals. At FourFront, we put our team of experts and proprietary reporting tools to work to turn your data into actionable recommendations that keep your brand moving forward. We analyze user behavior, conversion rates, top performing content, and virtually everything in between.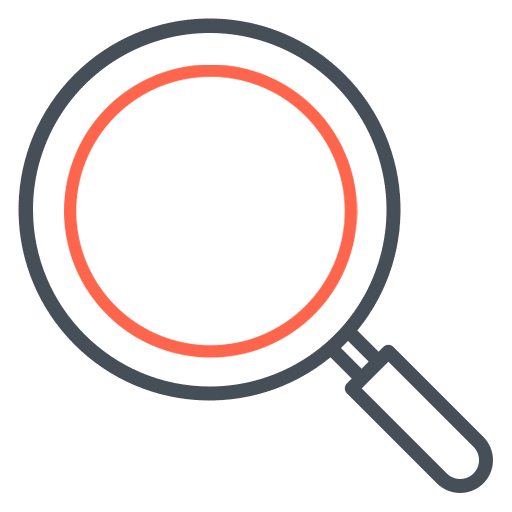 Competitor & Market Analysis
Keeping track of your competitors and local market, and knowing what to do with the information, can be the difference between getting ahead of the competition and riding the status quo.
We catalog and monitor the performance of your closest competitors to make sure that your brand is always one step ahead of the curve. We also conduct an opportunity analysis of your market's current external factors to pinpoint further opportunities for growth, especially ones that your competitors are not taking advantage of.

Our international analytics dashboards give your team all the information you need to keep tabs on the health of your website(s). Our analytics team builds every dashboard with your business' unique needs in mind so that every datapoint provides value. Measure and analyze ROI over time to see just how impactful international SEO is for your business.
International SEO Success Stories
International SEO Service Plans
At FourFront, we don't believe in putting our clients in a box and sticking to one set plan. Every service package we offer is customizable so that your business is getting exactly what it needs to succeed. And no matter which package you choose, you will still have access to our entire team of SEO, UX, and analytics experts. Need to see progress fast? Consider selecting a more comprehensive package so we can fully service your requirements. No matter if you have two offices or thousands of stores, we have a plan that will help your business reach its goals.
Our basic plan identifies the issues that are preventing or limiting the growth you are looking for and provides expert recommendations to fix them. Initiatives are prioritized by effort and potential to ensure the highest impact for your investment.
If you are looking for more collaborative, in-depth SEO strategies, then this is the pace you need. Our team of SEO experts works closely with your marketing team to devise and implement strategies that will help you get moving in the right direction.
A more expansive package is well-suited for highly competitive industries or larger businesses that need to progress at a rapid pace. Our team works as a highly-knowledgeable, trusted partner to recommend and implement strategic SEO initiatives to move the needle.
Why Choose FourFront as Your International SEO Agency
We are a top-rated SEO agency and certified Google Partner with over 12 years of experience helping clients improve their online visibility. From our humble beginnings as a small company with just four full-time colleagues, we have progressed alongside the evolution of SEO as it went from a straightforward process to a data-intensive methodology. Fast forward to today, our team has grown nearly fourfold and includes experts in SEO, analytics, content strategy, UX, AI, and predictive modeling.
We have worked with several international clients over the last 12 years in a variety of industries including finance, manufacturing, and higher education. We treat every client like one of our own team members by forming a strong bond driven by truly listening to their concerns, staying on top of the unexpected, and clearly communicating the path of success for their business plans.
And with our customized international SEO services, we provide our clients with the tools and personnel they need to stand out in search and effectively address their audience's needs, no matter which country they reside in.
I appreciate working with you and the team. I wish I could devote more time to our websites and all the good information you give us.
Unlike most companies, Fourfront didn't simply sell us their plan and bill us every month. Fourfront was willing to truly UNDERSTAND our business and competitors, took our strategy and growth very seriously, had measurables, and were willing to meet with our team each month to show us the progress they made.
I've had the pleasure of working with FourFront for the last five years. Their knowledge and expertise is unparalleled. The number one reason I would recommend FourFront is how responsive their staff is. Numerous times I've contacted them with time sensitive requests and it always amazes me how fast they are answered. Our organic web traffic has more than doubled since we signed on with FourFront. The growth didn't stop at web traffic. Both sales and profits have shown significant increases. It's easy to find a company to handle SEO, but FourFront has become our partner.
FourFront's International SEO Method
FourFront's approach to international SEO is rooted in the methodical approach we use for every SEO engagement. We leave no stone unturned and make sure that your business is making strides towards its goals.
Client Onboarding
We begin every engagement by meeting with the client's team to understand their wants, needs, and any other helpful information before we start diving deep into their website. This gives us the opportunity to truly get to know you and your business and form a strong relationship right from the beginning
Review Current Performance
After we lay the groundwork, we begin to analyze the current performance of your website(s) and how well your target audience is engaging with it. We use this information to establish a "baseline" level of performance that informs how much value your website contributes to your business and how much underlying opportunity exists.
Analyze Local Markets for Opportunities
One of the most important aspects of any marketing effort is understanding the current landscape of your industry.
What are you competitors doing to succeed? What are the big players not taking advantage of? Where are the untapped opportunities that you can use to get ahead?
We use our proprietary tools and reporting processes to help you answer all these questions so you can implement the strategies and tactics that will work best for your business. This information is shared directly with you so we can collaboratively determine which strategies will benefit your business the most.
Prioritize and Execute SEO Recommendations
SEO recommendations come in all shapes and sizes, with some taking much longer to see results from than others. To make sure that your business is seeing the results you need, we prioritize SEO strategies that will have a holistic impact across your entire website(s) such as information architecture, HREFlang, content mapping, and improving usability (UX).
Monitor Results through Ongoing Reporting
As a data-driven agency, we believe that numbers should always do the talking. We create and maintain intuitive dashboards that allow you to see your website's growth over time. We will meet with you on a recurring basis to deliver the key takeaways from the data. You will also have access to these dashboards 24/7 so you can always check-in when it is most convenient for you.
It's time to take your digital strategy to the next level.
Explore Our Full
Range of Services
Learn More About International SEO