Have you designed a new website, only to find that it is not generating organic visibility on search engines?
Is your website well-designed and free of errors, but does not rank for any of your target keywords?
When designing a new website, many businesses fail to implement an SEO strategy in line with their design. The end product is often a beautiful website that does not fulfill any of your strategic goals or provide a sound functional and informational experience for your web visitors. Your homepage is sleek and engaging, but it does not communicate your goals and objectives to the search engine or to the end user.
As one of Philadelphia's first dedicated SEO agencies, our 12 years of experience and knowledge of the current search landscape are the foundation of our SEO Design service. We  work with your team to design a website strategy that will result in better ranking and more organic visitors, while also optimizing the user experience and technical performance.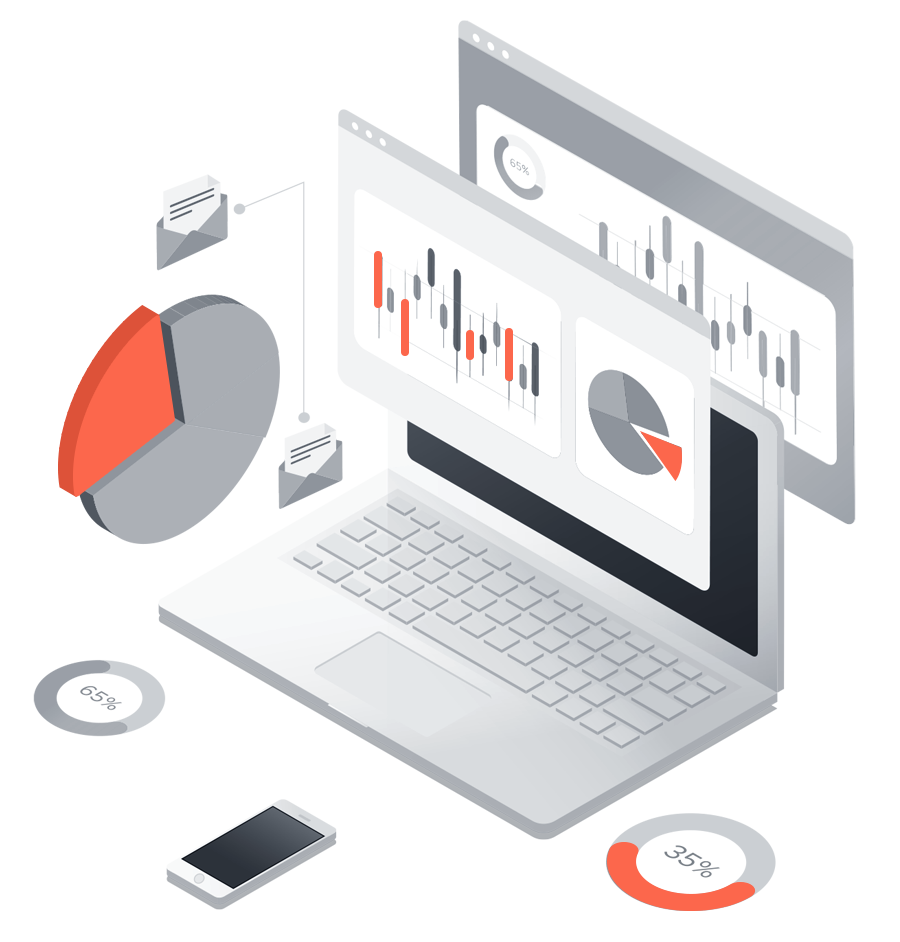 Are you ready to supercharge your brand's online visibility?
Some of the Brands That Trust Us to Manage Their SEO Design
Over the last 12 years, FourFront has evolved and expanded its services to include intensive data science and analytics, PPC, and content creation. As a full-service digital marketing agency, we combine our unique expertise and data-centric approach to ensure that your SEO web design is modern and technically advanced, and that our SEO recommendations are rooted in sound data analytics.

A top-notch user experience is a must-have for your digital properties to engage visitors and get them interested in your offerings. Our highly-trained UX specialists use data and hard evidence from your site to provide clear and strategic recommendations that can have an instant impact.
The UX Design will include a range of deliverables depending on the client needs. This can include wireframes that outline visual requirements and page structure, information architecture that provides the recommended structure and organization for the website or focal group, and navigation recommendations that outline how the main navigation, utility navigation and footer will look and feel.

Our proven content strategies are created with your customers in mind. All strategies focus on identifying the questions and needs of your target audience to ensure your website provides the information and assets necessary to grow your online visibility as well as the decision factors to turn online users into customers.
A content strategy comprises many different elements, beginning with keyword research, where we compile a thorough understanding of the keyword landscape for a focal point. From there, a content map details which pages should be addressed through content work. Deliverables include content outlines for the organization and manipulation of text, wireframes for the adjustment of visuals and page structure, and optimizations that ensure the pages are refined for the search engines.

Technical SEO is the process of manipulating code to benefit a website's performance on search engines, including page speed and image quality. There are many examples of this, from adding alt text to implementing canonical tags. Overall, the purpose is to optimize the code elements so the site ranks higher on search engines and provides the best user experience.
SEO Design Success Stories
Service plans for SEO Design are structured to best suit the differing needs of our clients, from a light package that focuses on the essentials to a comprehensive package that will leave no stone unturned in the SEO space. We are flexible with our offerings and invite a conversation to understand your situation so we can craft a solution to meet your specific needs. 
Have a specific deliverable you're looking for? We offer our SEO Design services a la carte, allowing you to pick and choose from our full suite of deliverables to best meet your requirements.
Custom Pricing Based On Deliverable(s)
Looking for the full suite of SEO design services? We offer a full-service, bundled package (called the SEO Strategy) that includes all of our deliverables in one.
Why Choose FourFront as Your SEO Design Agency
FourFront is a top-rated premier SEO company and Google Certified Partner with over a decade of expertise in SEO and the many other facets of digital marketing. As search engine technology and the digital marketing landscape have progressed, FourFront has adapted and evolved. We are positioned to offer services that are more agile and forward-thinking than many of our competitors.
Our team includes researchers and analysts who leverage data science techniques, as well as communicators and report engineers who excel at coordinating, visualizing, and presenting data. As a team of specialized experts, FourFront has provided SEO web design services to a wide range of industries, including healthcare, higher education, financial institutions, retail, manufacturing and more.
FourFront's SEO Design Method
Market Research
The first step in an SEO Design project is to analyze the state of your market. We review many of your top competitors and research the details of your industry as the foundation for our next steps.
Keyword Research
After gaining knowledge of the current state of your market, we begin keyword research. We use proprietary in-house technology and third-party tools to understand the search landscape for your industry. We collect thousands of keywords related to your business and refine the list  through analytics.
Baseline Analytics
We take an in-depth analytical view of your website by conducting thorough research so we know what is and isn't working. What content is driving significant organic visibility and should be preserved or better leveraged? What content is not currently performing as it could be based on market demand?
Content Strategy
We compare the baseline analytics with the market and keyword research to provide an opportunity analysis. This analysis reveals the best opportunities for creating new content or optimizing existing content so your website will reach your target users in the most efficient and engaging means.
User Experience Optimization
While content is incredibly important to SEO, user experience is also very important and is growing increasingly so according to the latest reports from Google. User experience considerations begin with an information architecture, where we outline how the entire site should function for the user. Where should pages exist, and how should they be guiding users to the final conversion points? We also supply URL structure and navigation structure recommendations. The end result is a clearly-defined layout for how the website should flow and feel for the user.
Technical SEO
Technical SEO is incredibly important. Done well, no one will notice anything has changed. However, if even a small technical item is not working properly, everyone will notice. This includes Google, which will penalize a site if it has technical errors. Our team of data scientists has compiled a thorough list of everything that needs to be planned, checked, and double-checked before, during, and after launch. This includes a URL redirect map, internal linking structure, page speed, meta data, sitemap upload, and 404 errors on the existing site and the new site.
Are you ready to take your SEO Design to the next level?
Explore Our Full
Range of Services
Learn More About SEO Design