Services:
SEO for Lead Generation
Your website is the most important prospecting tool you have.
In the age of digital marketing, no other initiative has greater potential for generating quality leads. The key to a high-performing website is Search Engine Optimization (SEO) and choosing the right partner can make all the difference. Our data can help you understand audience requirements and align them with your unique brand value.
Our team of experts has a consistent track record of delivering results:
Across all clients, our median lead increase in the first year of partnership is over 20%. That's because we personally invest ourselves in your business and won't rest until you surpass your goals.
In ten years of doing business, more than 75% of our clients sign up for more work after the initial contract term is complete. This wouldn't happen if we weren't a big contributor to their success.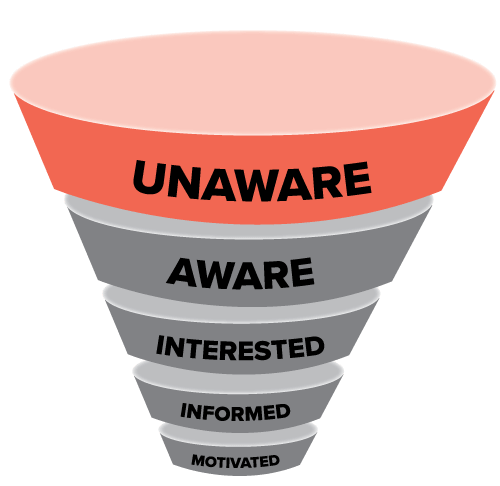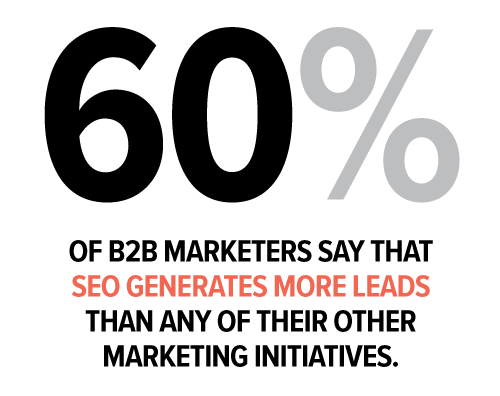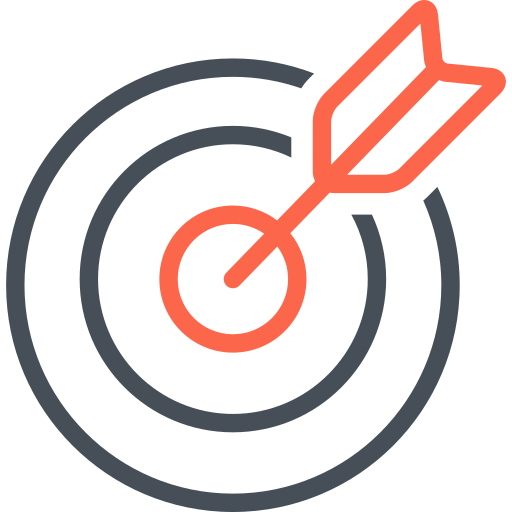 Unlike many of our competitors, we customize our approach to each client. Over time, we develop a strong understanding of your business, ensuring that our strategy aligns with your needs and capabilities.

We examine the page level (think wording and layout) as well as the site level (think URL architecture and navigation). This holistic approach helps us find the best way to increase rankings, drive traffic, and convert users.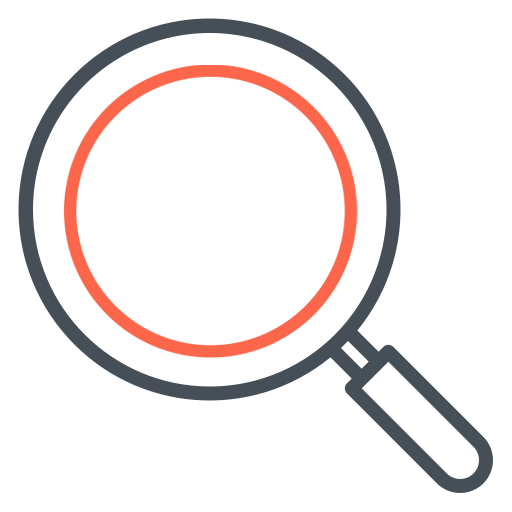 Our tools identify potential hidden areas of concern that may be preventing
your website from reaching its potential on search engines. We also continually monitor for risks and issues.

Google's search engine algorithms are now designed to find webpages that not only match the intent of keywords, but also provide a strong user experience. Our team provides wireframes and other UX recommendations to improve performance.
You receive ongoing analytics reports that are designed specifically for
your website. We highlight significant KPIs and draw insights from related
metrics, all within a board-ready interactive reporting portal.
REQUEST A FREE CONSULTATION
Learn more about how we can help you:
Generate more leads: Increase your ranking for the right keywords and introduce more people to your brand.
Improve the quality of your leads: Users who find your site through organic search are more likely to become customers.
Decrease your cost per lead: SEO is often less expensive and more effective than online advertising.
Reach prospects at the right time: When people are searching for solutions like yours, your brand should be there with the answers they need.
Improve every part of your sales funnel: Proper SEO leads to greater domain authority, which improves your brand's PR, social media, and other marketing channels.
Optimize user flow: SEO research illuminates the problems on your existing website. It helps to improve the entire user experience, resulting in optimized conversion rates.
Proof of Success: SEO for Lead Generation
Frequently Asked Questions
How Will SEO Help Generate Leads?
It starts by introducing your brand to potential customers. The aim of SEO is to influence search engines and make you easier to find on a results page, thus increasing the amount of users who will see your website and potentially click to learn more about your business.
Do I Really Need an SEO Partner?
Having an SEO team on your side is extremely valuable. Experts within a company such as FourFront not only implement better SEO practices into your website immediately, but they are diligent in keeping up with the latest SEO trends so that your site sees continuous improvement and increased traffic over time.
How Will SEO Help Generate Leads?
Sometimes it takes weeks, even months, for an SEO strategy to see results. That's why analysts at FourFront are constantly monitoring data sources to identify positive trends in your website's performance. These insights are then shared with the client, and new adjustments can be made to SEO strategies in order to increase your benefits even further.