Do you lack the data required to effectively compete in today's competitive digital marketplace? Do you need a better way to leverage your current data to develop the best digital marketing strategies and measure results?
FourFront has been an industry-leading website analytics agency for over 12 years. Our robust analytics infrastructure allows us to collect and analyze your internal and external data to produce unique insights that help you achieve the KPIs that matter most to your business.
Our extensive list of website analytics clients ranges from small businesses to large enterprises across a variety of industries, including healthcare, education, finance, and automotive. No matter your analytics needs, our team of expert web analytics consultants can keep your brand in proper focus and provide leading indicators that maximize return on your marketing spend.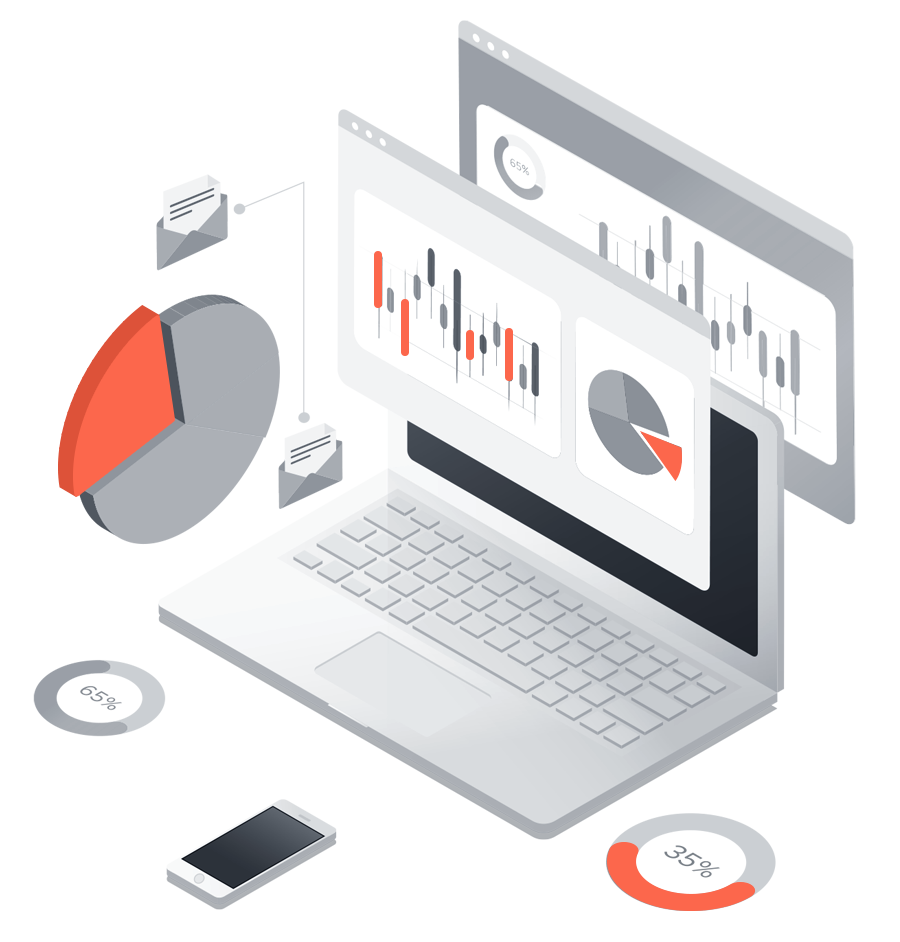 Are you ready to take your analytics to the next level?
Some of the Brands That Trust Us to Manage Their Analytics
We are a full-service digital marketing agency that leverages our proprietary technology and a team of experts with more than 30 years of marketing experience in data analytics, paid advertising, SEO, and business strategy to develop innovative website analytics that improve the quality of your data and maximize your ability to leverage data to better inform your brand's digital marketing strategy.
We don't believe in long-term contracts. Rather, we believe in earning your trust and giving you the flexibility to choose how you work with us. Whether you need one-time audits, data consultancy, deeper analyses of user behavior and website performance, or multi-site data management, we have the right solution for you.
Analytics services are available at Enterprise scale
Set up a free consultation with our team to learn more. 
Analytics Success Stories
Our analytics services are offered through our ongoing projects, as well as through additional consulting. The services can be organized into customized packages depending on your needs and your budget.
We provide ongoing analytics services through our Monthly Retainer packages. Our analytics department will work with your team to provide strategic business insights on a monthly basis. Analytics reports can be as straightforward or complex as required to provide the information you need.
Have a question best left for the experts? We provide analytics consulting to address your one-time questions and supply answers to keep your projects moving forward.
Need to bring in an expert for your project? Our analytics department consults with you to ensure your project is on-point and you are obtaining the strategic direction and insight required for success.
Why Choose FourFront as Your Analytics Agency
Our comprehensive team of data scientists, digital marketers, and analysts are ready to solve your data problems. Here's why you can depend on our team:
Strong infrastructure. We have a robust analytics infrastructure that lets us catalog your data sources and identify unique metrics that can indicate or predict growth.
Proven process. Our process will identify the best set of KPIs for your business and make sure they can accurately measure progress toward your objectives.
Tailor-made data and reporting for optimal insights. Our metrics guide the design of your website analytics reporting structure which, in turn, provides the insight we need to build digital strategies and recommend growth opportunities for your company.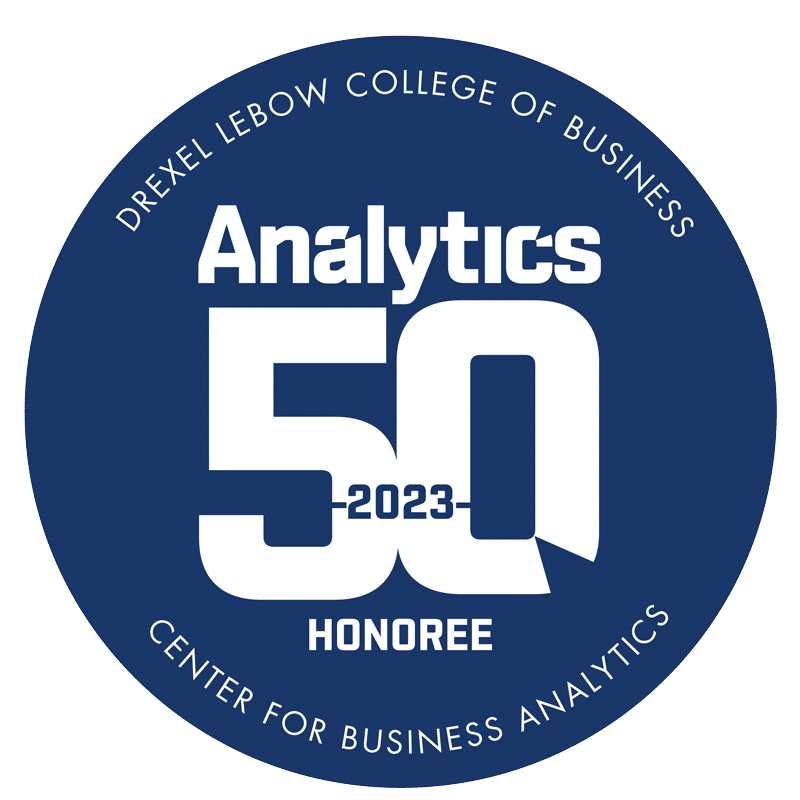 We are thrilled to announce that FourFront has been recognized as one of the 50 winners of the prestigious Drexel LeBow Analytics 50 award.
This national recognition honors organizations that have effectively used analytics to solve complex business challenges. We are proud to be acknowledged for our data-driven impact and innovative solutions.
"I can't tell you enough how impressed we are with FourFront. It shows they are putting in the hard work to make our decisions easier. Their analytics are amazing and their team is the epitome of consummate professionals who are always prepared and willing to go the extra step."
"As a busy Marketing Director, finding time to look at all the different data sources regarding our digital marketing efforts was very difficult at best. FourFront helped organize our data, made sure we had the right tags in place, and created a custom dashboard that shows our key website, social media, and YouTube data all in one place!"
"As a busy Marketing Director, finding time to look at all the different data sources regarding our digital marketing efforts was very difficult at best. FourFront helped organize our data, made sure we had the right tags in place, and created a custom dashboard that shows our key website, social media, and YouTube data all in one place!"
"[FourFront has] contributed an invaluable amount of support to help us get to where we are today through analytics on our website and our various social media outlets."
"I'm impressed with how this report looks. Kudos to your team for the thoughtful considerations here."
FourFront's Analytics Method
We take a methodical approach to understanding, collecting, and analyzing your analytics and data to produce actionable strategies and recommendations.
Understand Objectives
We start by understanding your data needs and your objectives. We define your KPIs and start to build a roadmap for building a data framework that meets your goals.
Identify + Collect Data
Our team of data experts works with you to identify the relevant data for your business' needs and create an action plan to collect the data that will paint the right picture for your business.
Our data-gathering techniques are led by our team of data scientists and technology engineers. We use a blend of proprietary technologies and established, proven processes to gather, collect, and store relevant data. Whether it's Google Analytics or a custom-built solution, our team can implement systems and integrate platforms to gather the data you need to successfully market your business.
Analyze Data
After we collect the relevant data, our team of experienced analysts and digital strategists work together to analyze your data to identify areas of opportunity and growth. Your data is only as good as its analysis. Our team works to uncover opportunities and gaps to ensure your business objectives are being met.
Provide Actionable Insights
Led by our team of digital marketing experts, we turn your raw data into action. We present our findings to your team, align our strategic recommendations with your needs, and turn those opportunities into action. Our actionable insights are summarized and delivered to your team with an explicit roadmap and game plan for digital marketing success.
Common responsibilities include:
Analyzing data for actionable strategies
Creatively applying the latest data analysis methods
Ensuring data quality
Managing data pipelines
To become an analytics consultant, you will need a degree in data management or the equivalent industry experience. Some digital marketing agencies provide analytics training for entry-level generalist associates. When hiring for data analysts, FourFront puts a high value on curiosity, adaptability, and creativity.
It's time to take your analytics to the next level.
Explore Our Full
Range of Services
Learn More About Analytics