Content Strategy Services
Content strategy is a vital element of SEO, as it often produces the most direct and measurable results for a business' website. The content on your site is still one of the most important factors to improving your organic visibility and driving new users to your website. With that said, organic search has become incredibly competitive in most industries, so in order to obtain that potential visibility you need a comprehensive content strategy before you begin writing.
FourFront will develop a focused plan that aligns your business goals with specific and measurable marketing objectives. Our content tactics are proven to provide measurable results for our clients, and we are constantly studying search trends and improving our methods. Your site content should be:
Accurate to your business and your services
Relevant and useful for the target user
Optimized to rank for your target keywords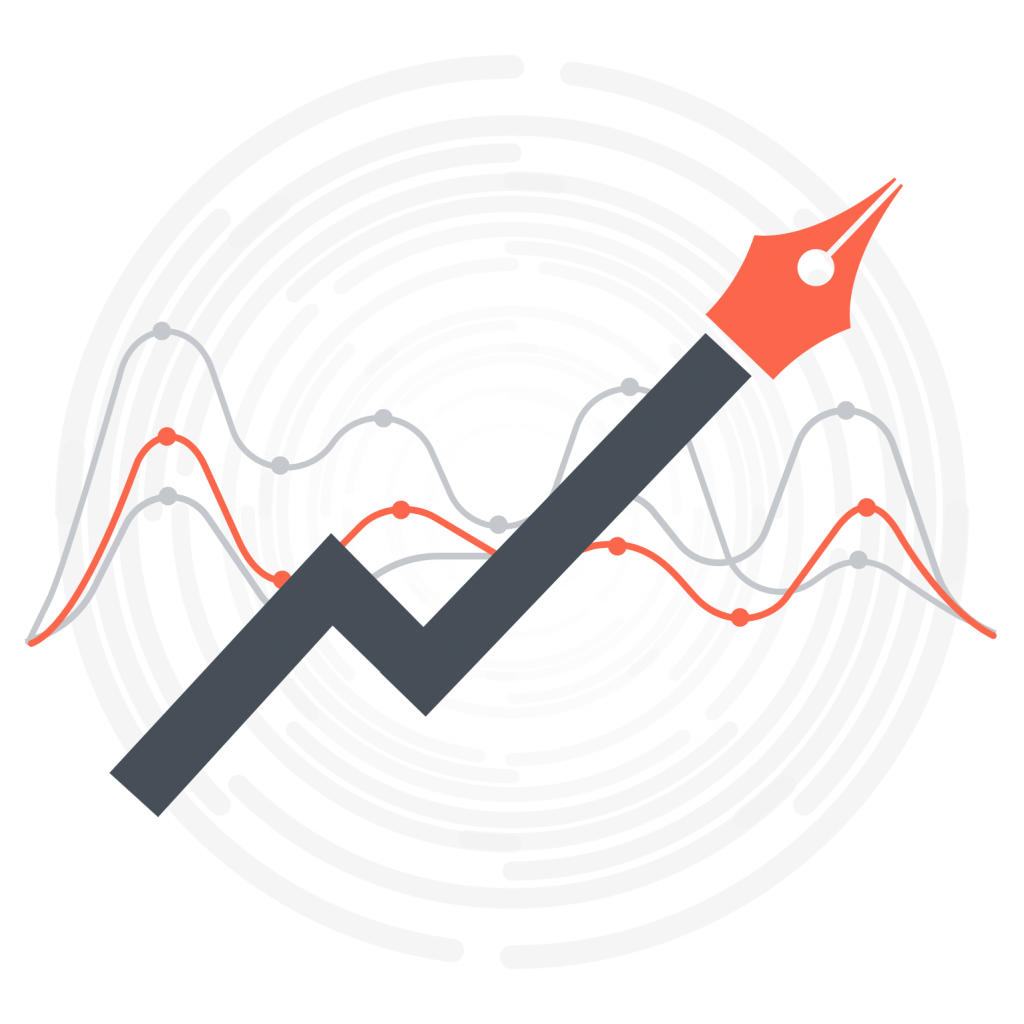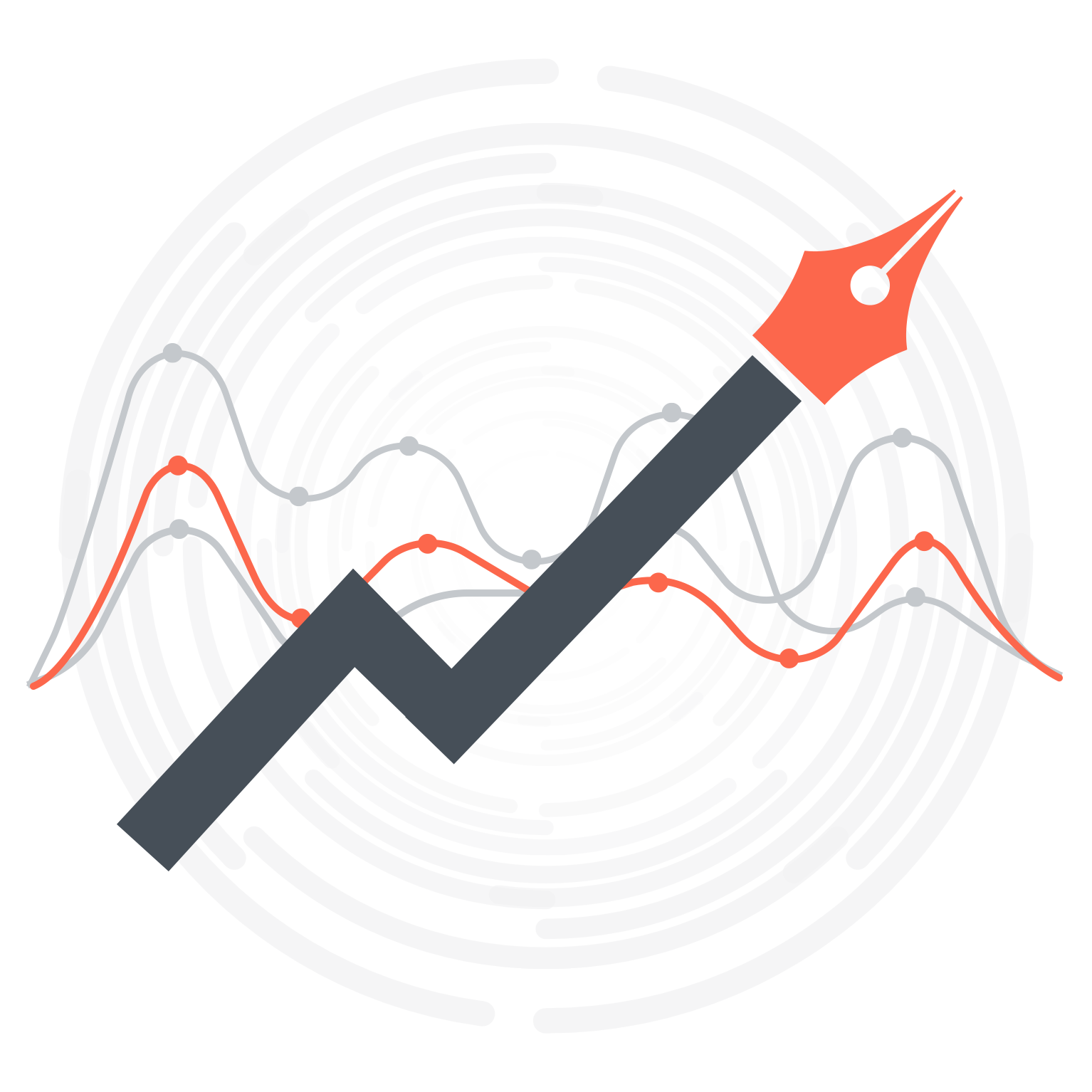 Are you ready to align your content efforts to reach your business goals?
Some of the Brands That Trust Us to Manage Their Content Strategy
FourFront has provided content strategy services for our clients for over a decade, studying and innovating as search requirements continue to change. Our content department is composed of SEO specialists that also work as leads for our clients, aligning daily experience in the SEO industry with unique experience in the field of web content. Our content department is structured in a way that allows us to deliver campaigns responsively and at the scale your website requires.
The SEO Benefits of Content Strategy
There are many benefits to an SEO content strategy that extend beyond the individual pages that are directly worked on. The immediate results include:
Improved ranking for target keywords
Increased organic visibility for target pages
Increased conversions from target pages
Long-term benefits of a content strategy that extend across the entire site include:
Influx of new users navigating through the site
Improved user experience that can be implemented across the site
Strengthened reputation and trust from target users who were satisfied by the initial content
Emphasis on the brand personality conveyed on the site
Effectiveness informs the ongoing SEO strategy at large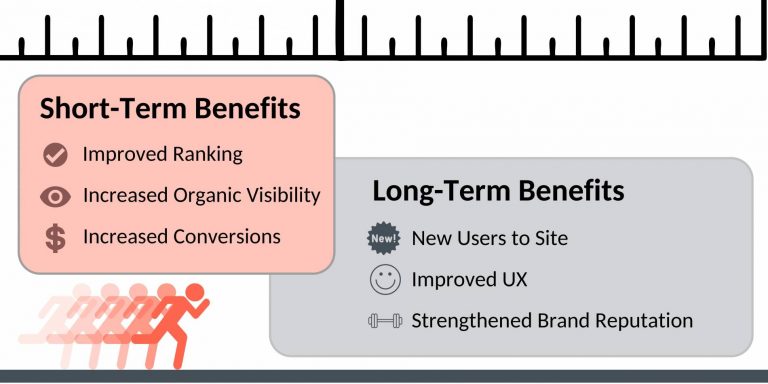 Our Content Strategy Services
Whether you are building a whole new website or making targeted web page updates, we make sure your content is based on superior keyword research and competitor analysis. The components of our Content Strategy service identify key content gaps and opportunities. If needed, we inventory and organize your content as well as optimize your navigation and page structures. Ultimately, our Content Strategy service helps you create useful and engaging content that ranks well on search engines.
A keyword gap analysis is often one of the first steps we complete during the creation of a content strategy. The wide-ranging universe of keywords related to a given focal point is examined, identifying areas where there are gaps that can be filled with a content strategy. These gaps are often where the site does not rank at all. However, the gaps could also include keywords where the site nearly ranks on page 1 thereby providing the opportunity to leverage these "striking distance" keywords with a focused content strategy.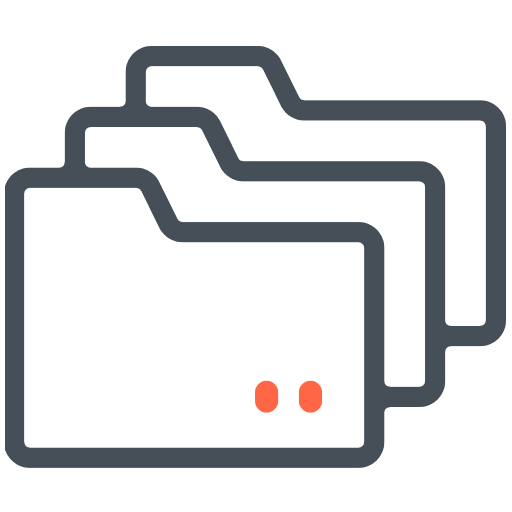 An information architecture is employed primarily when a website could use an optimized site structure and content organization. We will determine where the new pages should sit in the overall organization of the site and identify additional improvements to aid in the user experience.

Audience Interest Analysis
Audience search patterns and related search volume are what we consider audience interest. An analysis of these items reveals which high-value queries should be addressed through a content strategy, whether that means new pages, new sections to pages, or improvements upon existing content.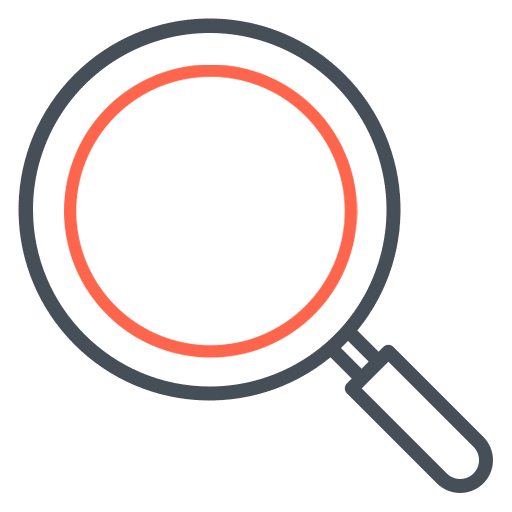 In addition to using organic keyword research to identify relevant opportunities, we also conduct research on the topics for which the top peer competitors are doing well. The objective of this research is to study what is working well in the eyes of the search engines and devise a content strategy to best leverage our findings.
Why Choose FourFront as Your Content Strategy Agency
FourFront has worked over a decade in the field of SEO, expanding from a small-scale boutique agency to an SEO and analytics company that works with enterprise-level clients from many different industries. Our work in the field of content strategy has delivered proven results from financial services giants to global manufacturing companies and beyond.
Our combination of SEO and analytics expertise works hand-in-hand to ensure that our SEO services are grounded in a foundation of analytics and our analytics are tailored to the SEO needs of our clients. Our data-driven approach provides us with the unique ability to develop custom plans for our clients by making deliberate choices along the way based on the data we are closely tracking.
FourFront's Content Strategy Method
Opportunity Analysis
An opportunity analysis reviews current visibility and potential in the market to pinpoint the best content opportunities on your website. The end result can help guide the content strategy moving forward.
Content Research
Content research incorporates keyword research, competitor research, and a UX assessment to determine what should be included in the final content. This research directly informs the creation of content outlines and eventually the writing of content.
Outlines and Wireframes
Content outlines serve as a structured list of recommendations for the content writer, so they can best respond to all user needs determined by our research. We include information on which topics to address in detail, the page structure with heading recommendations, and any visual assets that should be incorporated or optimized on the page.
Content Optimization
Written content is reviewed and optimized using our proprietary content scoring tools to measure the SEO impact of the content. These tools reflect how search engines are reading and interpreting the content, allowing us to tweak the content to ensure it scores favorably compared to top-ranking peers.
Post-Launch Analysis
A post-launch analysis is conducted after the content has been published, typically several weeks after publication, and then ongoing from that point forward. This analysis  reviews the immediate effect as well as long-term progression of organic visibility to ensure the content strategy is successful.
It's time to take your digital strategy to the next level.
Explore Our Full
Range of Services
Learn More About Content Strategy