Updated: Apr 26, 2019
Content marketing professionals routinely miss important website search optimization steps. These on-page SEO mistakes can make a big difference in a site's search rankings.
As new to SEO as I am, I've quickly learned that optimizing web content is a bit of a paradox. Writing content that shows up on the first search engine result page (aka the "SERP") is incredibly complex. But at the same time, the basic approach is simple, obvious even: provide valuable content that gives the reader what they're looking for.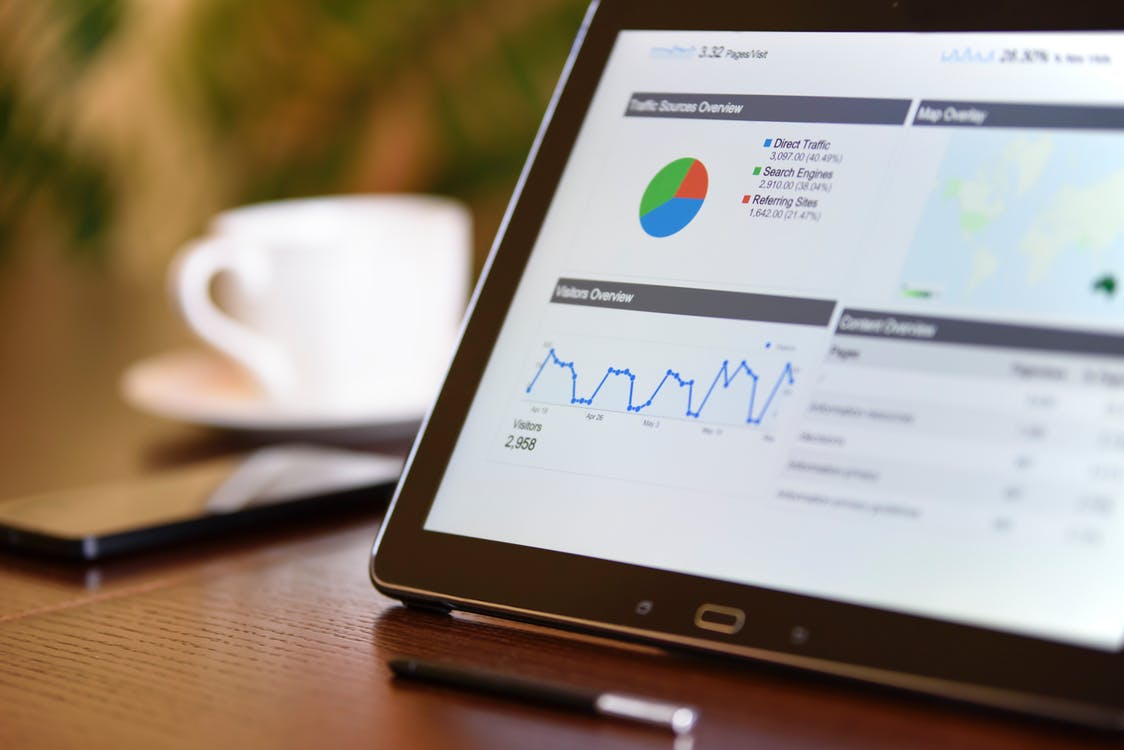 Before joining FourFront, I worked on both the client side and at a more traditional marketing agency, so I have a fairly fresh perspective on the search engine optimization game. While big-picture SEO must take into account "off-site" metrics (like the website's authority, brand trust, relevance, etc.), content writers can have a big impact on the on-page (or "on-site") aspects of search optimization. This includes writing content that meets the needs of the audience, that is keyword targeted, and includes all the necessary back-end coding that many web writers can affect through CMS systems like WordPress or Squarespace.
With this in mind, I want to share some of the common SEO mistakes that content writers, webmasters and social media managers tend to make when writing for the web—because I used to make a lot of these mistakes, too.
1. Keyword Stuffing
Keyword stuffing—probably the most common on-page SEO mistake—is another spammy technique leftover from the earlier days of SEO. While using your target keyword in the text and the Title Tag is still important, you should only use it a limited number of times throughout the body of your page. This is because if you use it too much Google will actually recognize this as spam and will count that as a negative indicator of your page's user experience.
Instead of using your keyword a million times, focus on making content that is super relevant to the topic. Write something that fully answers your target audience's questions and includes relevant links to related information for further education, whether that be through external links, links to other pages on your site, or a call-to-action for inquiring about your business's products or services.
2. Missing Easy Wins
If you're frequently creating and publishing new content, you might be missing some of the "low-hanging fruit" that can help Google and other search engines understand what your content is all about. (And getting Google to understand your web page is one of the first hurdles to appearing on page 1.)
Content writers need to include these easy on-page SEO wins in their publishing routine:
Create a strong Title Tag – This is what shows up in the headline of a search result. The Title Tag should include your target keyword. As of this writing, Google will display the first 600 pixels of your title, which ends up being about 50-60 characters.
Write a compelling Meta Description – While Google doesn't use the meta description to determine rankings, this preview text is your chance to tell a user what your page is about. Keep it concise (under 160 characters) and include a strong call-to-action that compels the reader to click and learn more.
Use alt tags for images – Alt tags are an important way for search engines to understand what the images in your new content actually show. This is especially important if your website wants to compete in Image search results, and the alt tags also help vision-impaired people understand your website through the use of e-readers.
Add video captions – Like image alt tags, video captions give YouTube and Google a better understanding of the clip. On top of that, you need to include video captions so hearing-impaired users can watch and understand your video. Captions are relatively easy to implement through built-in features on YouTube and Facebook.
Update your sitemap – Once you add a new web page, it's always a good idea to create a new sitemap and resubmit it to Google via Search Console (formerly known as Web Master Tools). Tools like Screaming Frog or XML-Sitemaps can help you out. You can also use Search Console to request indexing under Crawl > Fetch as Google.
3. Failing to Research a Keyword
A new blog idea might seem brilliant on paper, but it's foolish to believe that just because it's a cool idea that there are people actively searching for your topic.
Here's just one example of how failing to research a keyword is one of those SEO mistakes that can really harm your content marketing strategy:
Say you're a marketer working for a coffee shop located close to a hospital, and you decide to create a new web page targeting the keyword "Coffee for Doctors." You spend a bunch of time coming up with the perfect content that describes why coffee makes life better for MDs and why your coffee shop is proud to service the medical industry. Once it's published, you share it on all your social media pages, but then—after the first few clicks from Facebook have fizzled out—no one shows up to the party. "Why is no one reading my perfect material?!"
Unfortunately, no one is reading it because no one can find it. More importantly, no one is looking for it. While your idea to target "coffee for doctors" was a nice starting point, a quick search for the phrase would reveal no ads, which is usually a good indicator that it's not a high-volume term. Google trends and Keyword Planner show no data for the term, either: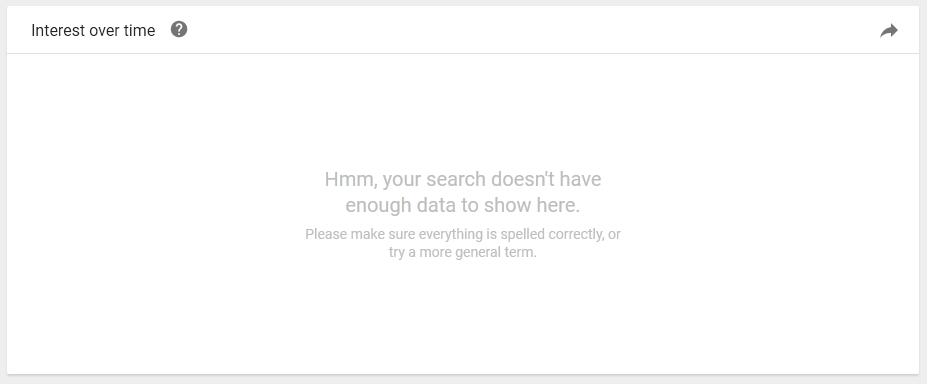 In this case, I think you'd be better off focusing your new content efforts on the trendy "cold brew" topic, instead:

Targeting the medical institution down the street through optimizing your site for "near me" searches might also be a strategy worth pursuing.
4. Focusing on Link-Building
Link-building isn't really considered an on-page SEO tactic, but it's still worth mentioning because a lot of writers get caught up in this practice for the wrong reasons.
The practice of "link-building"—getting important websites to link to your site in order to boost your rankings—was one of the most common strategies in the earlier days of SEO. This was spurred on by Google rules and led to some of the most annoying spam practices on the Internet. (If you've ever gotten a weird comment on an article that includes a link back to their website, chances are that someone is employing a link-building strategy.)
Backlinks still matter, but at FourFront we've planted our flag in the sand: When it comes to traditional link-building, we don't do it. That's partly because of the spamminess, but it's also a better strategy to focus on earning links. Additionally, focusing your SEO efforts on link-building is a risky strategy because you're trusting your SEO to other websites that you have no control over. If those links are removed or those websites go down, your rankings will disappear along with them. You can build a better foundation by building useful content and letting the link-building happen naturally over time.
5. Creating New (Pointless) Content Just to Fill an Editorial Calendar
An editorial calendar is a common and really useful tool for planning and executing a content marketing strategy. However, the artificial deadlines these schedules create can sometimes motivate a team to write content that is misaligned with your brand's overall strategy.
Consider this: If you could choose between 12 blog posts that no one reads or 1 blog post that ranks #1 for the next three years, would that even be a choice?
That's not to say that you should trash your editorial calendar altogether—it's definitely important to keep your site updated regularly, after all—but make sure you have the resources in place to create meaningful content for each of your deadlines. If you're struggling to keep up, you should adjust your schedule or add resources.
6. Internal Linking Mistakes
After you publish your new content, do a site search and find relevant pages and text that should now link to the new page. For example, if you just wrote a post about coffee mugs, your old post about coffee filters might mention "coffee mugs" in the body—if so, turn that phrase into an in-text link to the new post.
This can be a tedious task, especially just after you've finally finished a new post and want to move on to your next task. But forgetting to do it is missing another easy win, so I urge you to work this easy search optimization step into your routine.
That said, be careful not to do it too much. No one wants to read a blog where every other word is a blue link to some internal page. Providing a valuable user experience should be a top priority in your optimization strategy, so be sensitive about how many links you're adding.
7. Forsaking UX in the Name of Google
Your readers aren't going to become your customers if you're serving them up to the Google gods like sacrificial lambs. This is a feckless effort, anyway. Remember that Google (or Bing, etc.) wants their users to find useful content that satisfies their search requests and keeps them using Google in the future. That means providing high-quality, easy-to-read and easy-to-navigate information should be one of your top priorities. Do this and some (not all, but some) of the other optimization steps will naturally take care of themselves.
8. Omitting Social Optimization
Social media can be a powerful force for attracting an audience to your new content early in its lifecycle and for extending its reach in the future, too.
One way to help your content marketing assets perform well on social is through Open Graph tagging. The Open Graph protocol allows you to control how your content appears when it becomes a "rich object" on a platform like Facebook or LinkedIn. For example, by implementing the proper OG tags on your blog post, you will be able to control which image pulls into the link preview when someone shares your post on Facebook. This Facebook resource goes over OG markup more extensively.  There are Wordpless plugins that can help you implement this language on WP sites.
To test a new web page, I recommend using Facebook's free Sharing Debugger tool to get a quick preview of how your content will appear on social. If you see anything that doesn't look right, adjust accordingly.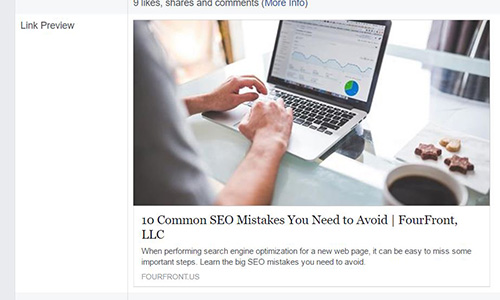 Remember to include social buttons for easy sharing, too. There are a ton of WordPress plugins for adding social icons to your web pages, and there are other strategies like Click to Tweet links you could include in your post, too.
9. Ignoring Data Insights
Possibly the most amazing part of SEO is how the data you gain from doing it can drastically change the way you do business. One example is Google Analytics. If you've never paid any attention to it before, the data about where your website's readers come from, what they're reading and how they progress through your site could flip your marketing strategy on its head.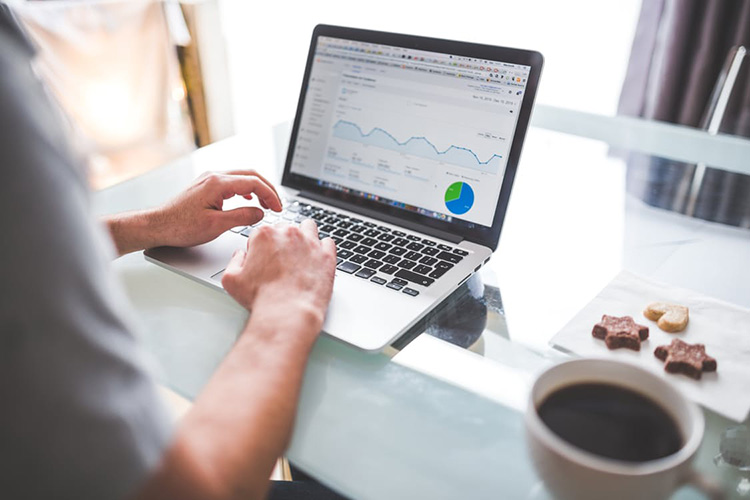 Another example is search trends. Understanding the questions people are asking on search gives you a pretty clear picture of the entire market. Hypothetically, let's say you saw on Google Trends that the search volume for "organic coffee beans" was way up over last year, but search volume for "donuts and coffee" was starting to trend down. Note: it's not—but by hypothetically providing this hypothetical insight to your C-suite, you might just see your company's product line switch course.
10. Missing the Forest for the Trees
There are a lot of factors that go into determining a page's search ranking. (Emphasis: a lot.) So, the way any single piece of your content marketing is optimized isn't going to make-or-break your website's search engine optimization success. While that doesn't mean you should get lazy with optimizing your newest blog entries, it does mean that you don't need to sweat every detail for hours on end.
Remember: Good content is only one factor in how a search engine ranks a website. The AI and machine learning techniques Google uses to process your content are also employed to evaluate qualities such as your domain's overall authority (we also call this a "trust score"), mobile optimization, load times, and much more. Things like that need to be addressed and maintained regularly if you want your site to consistently rank highly.
Bonus SEO Mistake: The Unknown
The Errol Morris documentary The Unknown Known discusses, among other things, some of former U.S. Secretary of Defense Donald Rumsfeld's infamous turns of phrase. Two of them come to mind. The first is "unknown unknowns." These are the things you don't know that you don't know. But there are also "unknown knowns," or, as Rumsfeld put it, "the things you think you know, that it turns out you did not."
This comes to mind when I think about SEO mistakes because the search landscape is constantly changing. A digital marketer needs to have her thumb on the pulse of dozens of things all at once—PPC campaigns, social pages, partnerships, information security, etc.—so search marketing often doesn't get the full attention it needs. With so much to keep track of, what a digital marketer doesn't realize he's missing might make the difference between success and failure. So, an "unknown unknown" might be the biggest SEO mistake of all.
If I've learned one thing in my time at FourFront so far, it's that having dedicated experts on your team can give you a huge advantage when it comes to dominating search results. That success can drastically improve your business outcomes and the insights you gain can, in turn, revolutionize the way your company does business.
That's part of the reason a lot of brands ask FourFront for help—the SEO game is a complicated, laborious, and ongoing battle. And our team is good at it.