Enterprise Analytics Reporting
Is your company running multiple websites?
Are those websites expected to synchronize a wide variety of marketing initiatives? Do they support a host of sub-brands or focus on separate regions across the country or globe? Are any of them language specific?
There are many reasons why a company would have more than one website. That's why FourFront designed an analytics reporting service specifically for enterprise website clients. It provides a comprehensive view of all your key metrics and insights across all of your websites in one easy-to-use live dashboard. 
Click here to read more about the benefits of an integrated marketing dashboard.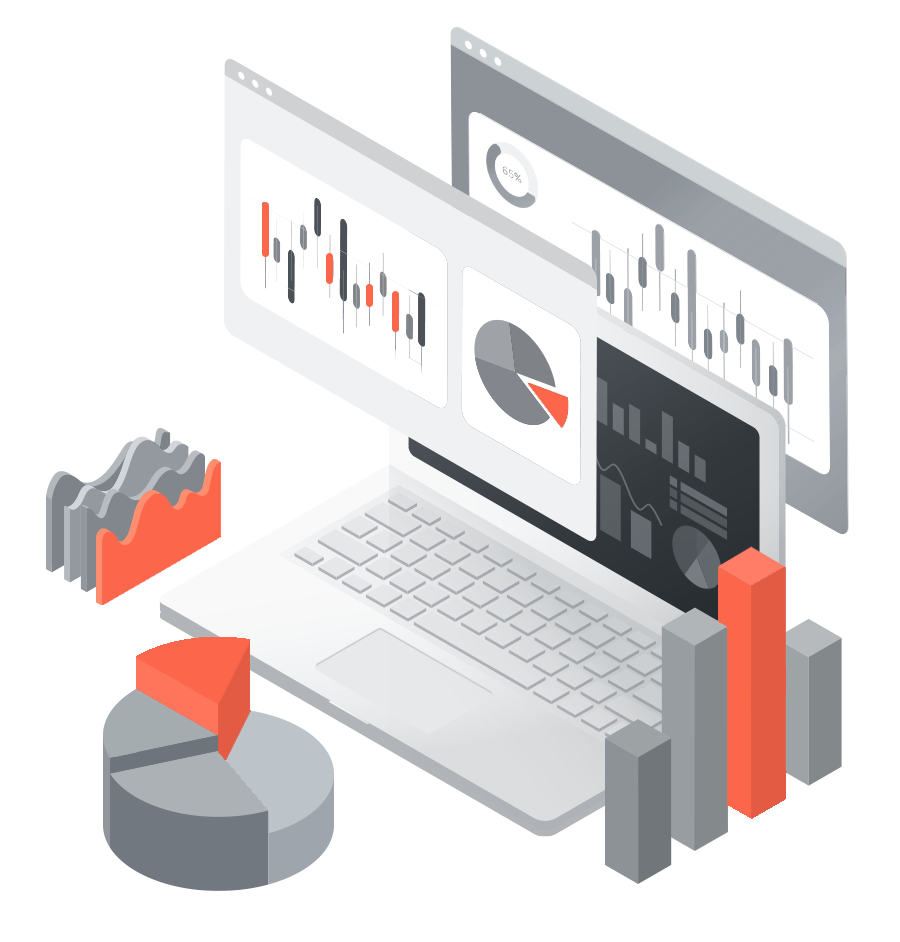 Request a Free Consultation
Learn more about how we:
Provide an integrated view of the analytics for all of your websites in one easy-to-use live dashboard
Show metrics by channel, product or service across all websites
Present keyword ranking and goal productivity for the enterprise with drill-down to the individual websites
Verify analytics tracking is configured properly on all websites
Integrate other data sources, such as CRMs, social platforms, and custom systems
Continuously monitor and ensure all key metrics are being collected accurately
Schedule automated report delivery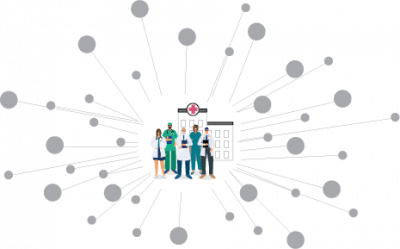 What Are The Benefits of an Integrated Marketing Dashboard?
It can be hard to measure, track, and understand productive KPI's across multiple websites. An integrated marketing dashboard makes it much easier. Our clients can:
Quickly identify differing or complex user behavior patterns
Rapidly refine content to improve user experience or alter marketing strategies to achieve optimal results
See keyword ranking trends over time and realign websites to target the right audience
Identify new patterns that lead to actionable insight and in some cases, predict future performance
Who Can Benefit From an Integrated Marketing Dashboard?
We have provided Enterprise Analytics Reporting to financial service companies and global manufacturing concerns. The diagram below outlines an information architecture for the latter. Our most recent application was for a university-based healthcare operation. We used state-of-the-art technologies to collect, analyze and report on their enterprise website systems. We also configured many of their dashboard metrics for real-time reporting, with other metrics on a weekly or monthly timeframe.  > Click Here to View the Full Case Study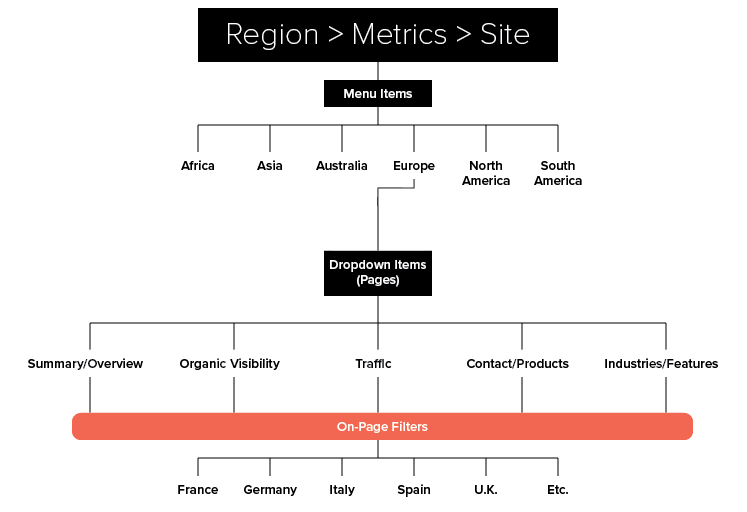 FourFront Can Integrate with the Following Data Sources:
Analytics Platforms (e.g. Google Analytics)
CRMs (e.g. Salesforce, Microsoft Dynamics)
Social Media (e.g. Facebook, Twitter)
Call Tracking (e.g. Callrail, Hubspot, DialogTech)
Public or Open Data Sources
Custom Data Feeds
Spreadsheets