Search Engine Optimization Services
Is your business struggling to earn traffic and revenue from popular search engines like Google?
Are you in need of a partner that can guide you through the world of SEO and unlock your brand's digital potential?
FourFront has been an industry leader in search engine marketing for over 12 years. As one of the first dedicated SEO agencies in Philadelphia, we offer expert SEO services that will supercharge your website and help you gain market visibility, lead traffic, and high-value conversions.
We have helped companies ranging from small businesses to large, international enterprises grow their business online by optimizing their website for search engine visibility. Our team of experts and custom-built proprietary data tools allow us to dig deep into the current state of your website's SEO capabilities so we can put you on a path to more digital traffic, higher quality leads, and more revenue.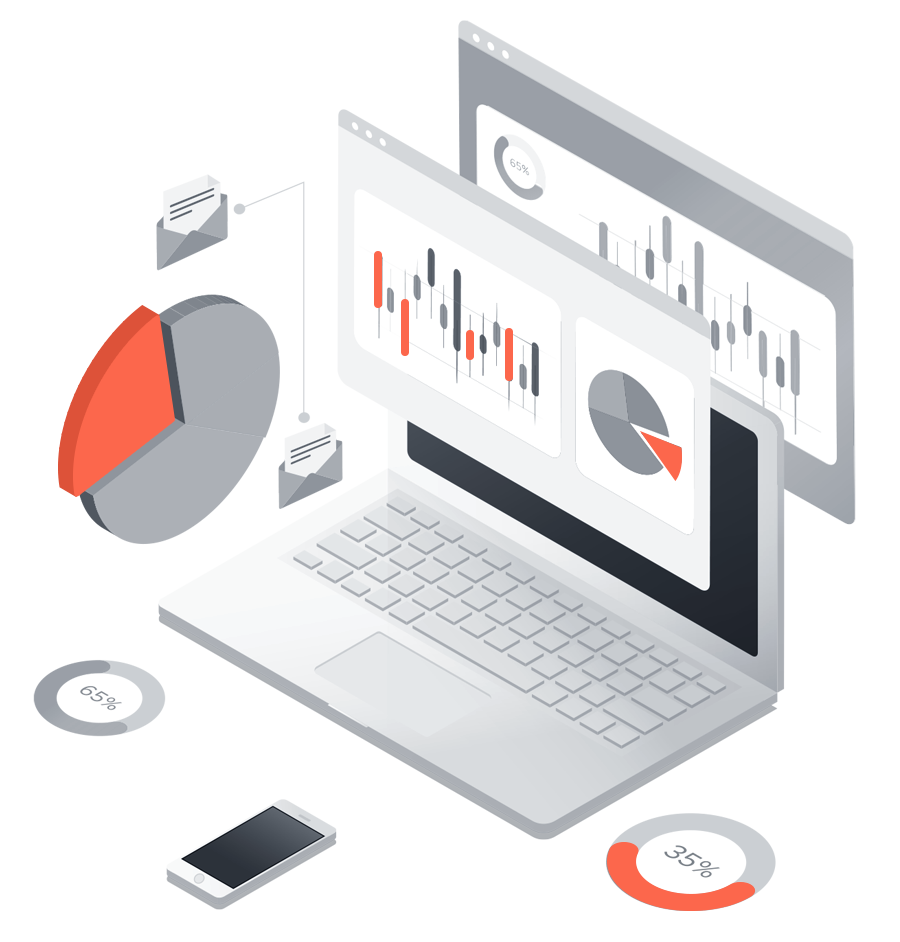 Are you ready to supercharge your brand's online visibility?
Some of the Brands That Trust Us to Manage Their SEO
We'll be the first ones to tell you that websites and SEO will continue to get more complicated. With the right partner, however, you can benefit from this reality.
At FourFront, we offer a unique combination of talent, including industry-certified digital marketing specialists, business and marketing strategists, data science and analytics specialists, user experience pros, data visualization experts, data systems engineers, and report designers. This rare combination of disciplines allows us to provide significant ROI for our clients. We can also provide you with a superior level of personal attention and commitment that you won't find at other agencies.
All of our plans are tailored to fit your needs and include access to our full range of SEO services and experts. We don't put you in a box, we simply apply the SEO services you need within the hours available for the plan you choose. Need faster results?  Consider selecting a higher package level. If you have an enterprise of sites or don't see a plan that fits your needs, let us know and we can customize a plan to fit your goals.
Our basic plan identifies the issues that are preventing or limiting the growth you are looking for and provides expert recommendations to fix them. Initiatives are prioritized by effort and potential to ensure the highest impact for your investment.
If you are looking for more collaborative, in-depth SEO strategies, then this is the pace you need. Our team of SEO experts works closely with your marketing team to devise and implement strategies that will help you get moving in the right direction.
A more expansive package is well-suited for highly competitive industries or larger businesses that need to progress at a rapid pace. Our team works as a highly-knowledgeable, trusted partner to recommend and implement strategic SEO initiatives to move the needle.
Why Choose FourFront as Your SEO Agency
We are a top-rated SEO company and Google Certified Partner with over ten years of experience helping a wide range of clients improve website performance. In those 10 years, we have experienced the evolution of SEO from a simple, straightforward process to a data-intensive, scientific undertaking. That evolution has allowed us to adapt to a decade's worth of algorithms, test and refine countless SEO techniques, and build our own systems for gathering data.
Our team includes researchers and analysts who leverage data science techniques as well as communicators and report engineers who excel at coordinating, visualizing, and presenting data. We have applied our expert skillset to service clients in a wide variety of industries including healthcare, higher education, home services, financial institutions, and many more.
Serving the Philadelphia Community and Beyond for Over a Decade
FourFront is located in Philadelphia, Pennsylvania. Our neighborhood, Germantown, boasts hundreds of years of history and culture. Many of our employees are local to the Philadelphia area, and we also serve many clients in the Philadelphia metro area.
Our reach goes well beyond Philadelphia, as we provide SEO services to companies around the United States and even around the world. We have employees that are located remotely throughout the Northeast U.S., as well as clients with locations around the country. Some of our enterprise clients have locations in Europe and South America. Our proprietary geographic reporting capabilities allow us to provide exceptional research and strategy services to companies in any location based on search details specific to their region.
"I've had the pleasure of working with Fourfront for the last five years. Their knowledge and expertise is unparalleled. The number one reason I would recommend FourFront is how responsive their staff is. Numerous times I've contacted them with time sensitive requests and it always amazes me how fast they are answered. Our organic web traffic has more than doubled since we signed on with Fourfront. The growth didn't stop at web traffic. Both sales and profits have shown significant increases. It's easy to find a company to handle SEO, but FourFront has become our partner."
"We started our partnership with FourFront in 2018, when we kicked off a multi-year web project. FourFront has been instrumental in consulting on search engine optimization, business intelligence, and identifying SEO strategies that could not be replicated by our internal team. FourFront plays a pivotal role in helping us track and understand the competitive online landscape, and has successfully increased our online visibility. The value FourFront brings to our organization is unmatched by any other vendor we have worked with before."
"We were stuck as far as our SEO and web presence strategy goes. After a while, an older business owner tends to ignore this important part of their business and say, 'We are growing, why take on this confusing and time-consuming project. Why make the investment when I really don't understand how this can benefit me?' Then we were fortunate enough to be introduced to the team at FourFront. Over the last few years, our SEO strategy has been perfectly executed with goals met, efficiently executed at a lower cost than initially quoted, and sales have grown. This is due to the extensive knowledge and experience of FourFront and the flexibility they offer their clients."
"Having FourFront as part of our team has been a game-changer! They helped us improve our rankings with Google and other search engines. Since working with FourFront to develop an SEO strategy, we've increased Google SERP impressions by 119% to over 2 million and have had a 55% increase in clicks."
"Your SEO expertise has enabled us to grow our website and social media presence significantly. You helped us reach and serve many first-generation, low-income (FGLI) students across the country during one of the most challenging periods given the pandemic. Our entire team is grateful to work with you and learn from you. We look forward to our continued partnership."
Define Objectives
We start by understanding your business goals and digital marketing requirements. Whether you are looking for quick SEO wins or need support developing a long-term strategy, our team of SEO experts and strategists will help you clarify your needs and define how to measure your success.
Identify Audience Needs
After defining your SEO objectives, we will identify the needs of your audience. What are they searching for online? What information do they need to make a decision or select a brand? We identify the search patterns, behaviors, and needs of your target audience at every stage of their decision-making process – and ensure they're finding your brand at every stage.
Research Market + Competitive Landscape
In addition to identifying their needs, we also get to know everything there is to know about the digital landscape of your target audience. What content are they reading? What mediums are they using during their decision-making journey? What competitors are they visiting as they search online? We identify the market trends and market factors influencing your target audience as well as what it takes to outshine the competition.
Develop SEO Strategy
Once we've identified your objectives and learned more about your competition and target audience, we take those insights and turn them into action. Our team of SEO experts have decades of experience developing SEO strategies for businesses of all shapes and sizes. Our SEO strategies are based on proven SEO tactics and are built to bring high-quality traffic to your website, build trust with your target audience, and improve your business' bottom line.
Measure Results
The best strategies are the ones that show measurable impact. Working alongside our Analytics team, we measure and analyze key performance indicators to ensure our campaigns are successful and making a positive impact on your business.
Repeat
A winning strategy isn't stagnant – it keeps going. We don't believe in "set it and forget it." We work with you to continually find new opportunities and areas to grow your success online.
It's time to take your digital strategy to the next level.
Explore Our Full
Range of Services