E-Commerce PPC Management Services
In today's fast-paced and interconnected world, e-commerce has emerged as an indispensable facet of modern business. Brands, both big and small, have come to recognize the immense potential of online platforms to reach a global customer base, revolutionizing the way products and services are bought and sold.
According to economic forecasts, the growth of e-commerce shows no signs of slowing down. The number of digital users engaging in online purchases is projected to reach staggering heights in the coming year, having grown 15% in retail sales between 2019 and 2021 and projected to increase 27% by 2026. In this context, harnessing the power of e-commerce PPC (Pay-Per-Click) advertising has become a vital strategy for businesses seeking to thrive in the competitive online marketplace.
Our team has more than a decade of PPC experience and each member is certified in every specialization of Google Ads, Bing Ads, and Google Analytics. We are also a Google partner with access to enhanced campaign support. We develop a deep understanding of your business goals and revenue streams to ensure a campaign strategy that continually drives ROI. We also provide you with a KPI dashboard customized to your needs.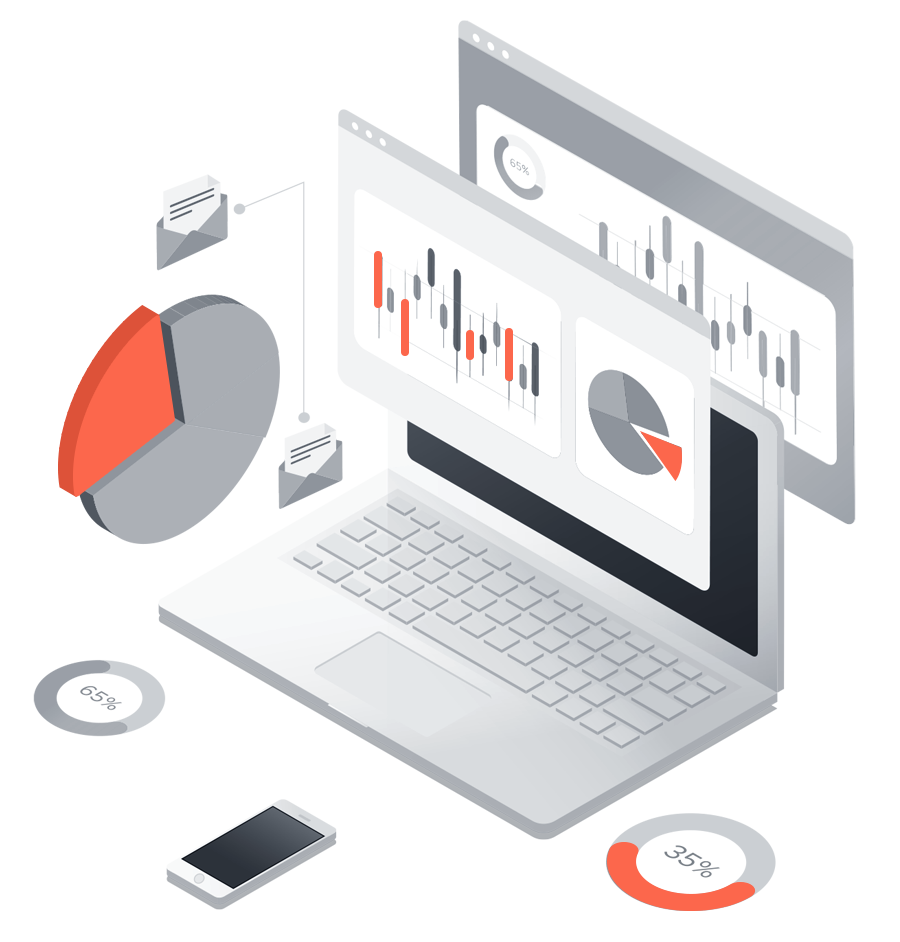 Are you ready to sell more products and increase your revenue?
Do You Need to Upgrade from Traditional PPC?
PPC is a form of digital marketing in which a business advertises on search engines so that they appear at the top of the search results for target keywords. Considering the ad spend fee is directly tied to the amount of clicks you are getting from your ads, as long as you have effectively-constructed content that drives conversions properly, you are nearly guaranteed to get your money's worth out of this tactic.
In terms of e-commerce, PPC has become more important than ever. New e-commerce listings have been steadily added to the search engine results page (SERP), including shopping results, reviews, and site links. Most product-oriented SERP features have options for paid advertising, enabling brands to appear first in a promoted section. This is all in addition to the paid promotional portions of the SERP at the top of the page, in which you can send users to a meticulously-designed landing page to drive as many conversions as possible.  
Incorporating PPC into your e-commerce marketing strategy is incredibly beneficial, as it:
Allows you to manipulate a flexible budget at any point
Provides immediate analytics to inform your strategy
Gives you the ability to target users with specific keywords and specific ads
Generates brand awareness with every impression

Allows you to create custom-tailored landing pages for each user type
What Is the Difference Between Traditional PPC and PPC for E-commerce?
PPC is a type of online advertising where advertisers pay a fee each time their ad is clicked. While the overall goal of PPC is to drive traffic to a website, specific objectives and strategies can vary depending on the type of business. 
The differences between traditional PPC and e-commerce PPC mostly stem from these distinct objectives.
Our E-Commerce PPC Management Services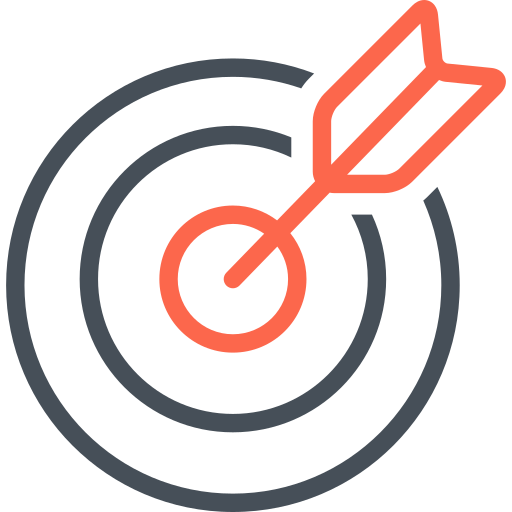 Current PPC Campaign Assessment
Improving your PPC success begins with a thorough understanding of the current campaigns' effectiveness and efficiency as well as your business goals. This discovery process enables our team to develop a clear vision and bridge any gaps between your current campaigns and your goals. During this process we identify and resolve problems such as poor keyword choices, confusing landing page experience, etc.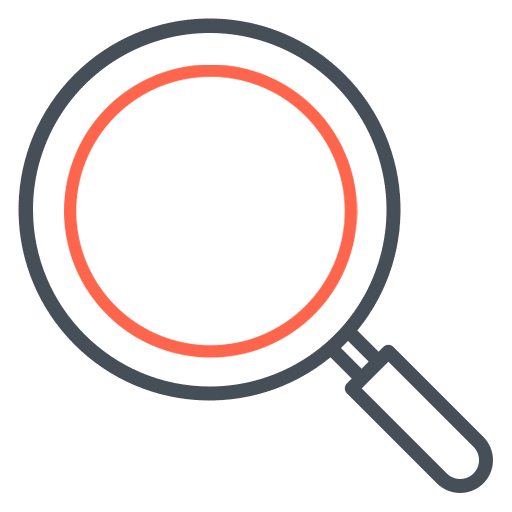 A major road block to the success of your PPC campaigns is poor keywords. Without proper keywords, your campaigns success will be limited. At FourFront, we use our proprietary artificial intelligence-based keyword research tools to find keywords your target audience is using to search and align your campaigns to match those keywords. Identifying keywords using a data-driven approach leads to increased click-through-rates and conversions.

Having strong ad copy that connects with your audience is vital, because it is the deciding factor on whether your audience clicks on your ads. Our ad copy specialists use in-depth industry research to craft and continuously refine compelling headlines and descriptions that lead to increased click-through-rates and brand awareness.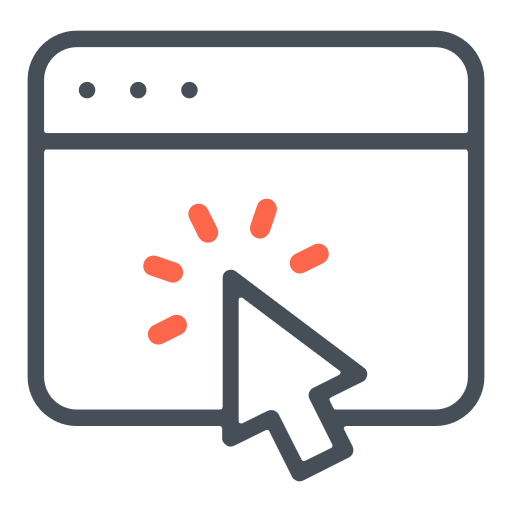 Landing Page Optimization
Landing page experience is one of the key factors that impacts conversions. The primary reasons why visitors leave a landing page without converting is because it did not meet their expectation, the offer was not enticing, or the next steps were not clear. So, it is essential to write compelling copy that engages the audience, aligns with their expectations, and convinces them to go deeper down the buyer's journey. FourFront leverages its extensive knowledge of content optimization and user experience (UX) to design and build landing pages that entice and keep customers moving through the sales process, ultimately leading to a conversion.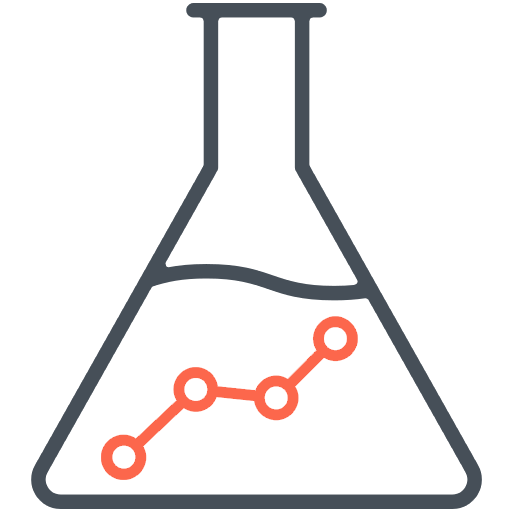 With the majority of consumers now purchasing goods and services online using mobile devices, it is extremely important to make sure your ads are optimized for mobile. You will miss out on a lot of sales if your mobile PPC strategy isn't up to par. FourFront has a team of highly skilled PPC professionals who will not only optimize your PPC campaigns for mobile, but also the corresponding landing pages to meet the different needs of the mobile audience and search engines. This process includes providing top notch UX, CTA placement, page load speed, and other recommendations.
Since bid management is crucial to the success of PPC campaigns, we employ multiple strategies to ensure you get the most out of your ad dollars. We believe a single solution does not fit the needs of all clients; it really depends on the client objectives. More often than not, we employ a combination of manual bid management, machine learning, and SMART goals to increase the ROI of your campaigns.

Analytics and reporting are at the core of everything we do at FourFront. We use analytics to monitor how your PPC campaigns are performing and to ensure they are meeting your goals. We also analyze the analytics reports to find hidden opportunities to increase conversions and drive down costs.
E-Commerce PPC Management Service Plans
The service plans available for e-commerce clients vary based on the specific needs of the client and their industry. Each plan is flexible, as is the nature of ad spend in general when it comes to PPC, and the specifics of the ad spend amount and allocation can be adjusted on a regular basis depending on analytical findings and strategic needs.
Our Starter PPC management plan is designed to help you improve your website's store visits and generate more sales with a limited budget. This plan includes quarterly reporting and regular optimization to ensure your campaigns are running smoothly and delivering results. Depending on the current state of your account, this can include optimizing existing campaigns or creating new ones that offer more potential. With affordable pricing and a team of experienced PPC experts, we can help you take your business to the next level.
Quarterly Review and Reporting
Analytics Integration Audit
Fundamental Analytics Reporting
Basic Google Ad Campaign Implementation and Maintenance
Plus a one-time set up fee starting at $1,000
Our Professional plan is the perfect choice for businesses that are prepared to approach PPC advertising with both a sizable budget and ambitious goals. With monthly reporting and continuous optimization, we will help you stay on top of your campaigns and make data-driven decisions that drive results. Our team of experts will ensure that your product pages are getting steady traffic from targeted users that have the intention to buy.
Monthly Sales and Strategy Reporting
Analytics Integration Audit and Implementation
Intermediate Analytics Reporting
Google Ad Campaign Design, Implementation, and Intermediate Optimization
$1,000/month or 15% of ad spend, whichever is greater
Plus a one-time set up fee starting at $1,500
Our Advanced plan is designed for businesses spending more than $30,000/month on ads and includes everything you need to expand your reach and drive online sales. Whether you are looking to scale your existing campaigns or launch new ones, we will work closely with you to develop a customized strategy to meet your sales objectives, define your target audience, and put cutting-edge data harvesting techniques to work for your business.
Monthly Sales and Strategy Reporting
Analytics Integration Audit and Implementation
Advanced Analytics Reporting
Advanced Google Ad Campaign Design, Implementation, and Optimization Using Search, Display, Shopping, and Video
Plus a one-time set up fee starting at $2,000
Why Choose FourFront as Your E-Commerce PPC Management Agency
What makes FourFront especially equipped for e-commerce PPC is our ability to create personalized solutions that resonate with your target audiences and speak to their pain points directly. We have worked in the PPC space since 2014, studying and adapting to e-commerce search landscape that has steadily changed over the years. Our team of PPC specialists work with the beneficial insights of our analytics department, SEO specialists, and content strategists. As a team, we ensure that our services are of the highest quality with the best likelihood of driving sales for your business.
FourFront's E-Commerce PPC Management Method
Strategy
We develop a customized e-commerce PPC strategy geared toward your campaign objectives and KPIs. This includes campaign and ad group structure information, keyword cluster creation and review, bid model selection, custom ad content creation to maximize ad strength, and alignment of ads with landing pages for maximum effectiveness. We can also recommend the ideal media and e-commerce platform mix to achieve your marketing objectives.
Landing Page Consulting
We review existing landing page(s) and recommend optimizations for content, messaging, conversion process, load speed, or other best practices. If desired, we can also provide a wireframe for a new landing page that incorporates best practices for user experience and conversion optimization.
Implementation
After thorough analysis and planning, we put the e-commerce PPC strategy into play. We establish new accounts, if needed, and program each platform, campaign, and all sub-components to reflect the overall strategy. Based on your need and internal process, we gain messaging approval if required. Campaigns are launched and ready to perform.
Ongoing Optimization
Our data-driven approach to ongoing optimization is key to the success of your e-commerce PPC program. We monitor the frequency of ad serving, ad response, resulting website visits, and high value website actions and adjust keywords, bids, copy, placement, and audience targeting to improve every aspect of the advertising program. We also determine the most effective spend distribution based on actual results and make budgetary and strategic recommendations as needed.
E-Commerce PPC Management FAQs
It's time to take your digital strategy to the next level.
Explore Our Full
Range of Services
Learn More About E-Commerce PPC Management