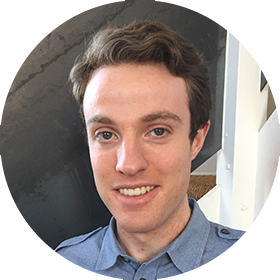 Craig Whitney
SEO, Content Specialist at FourFront
Connect:
Craig has an inquisitive mind and digital marketing and social media skills that help our clients' visibility grow.
In 2017, Craig graduated from Temple University with a degree in Advertising.
Craig began at FourFront in the internship program, and has stayed on with the company while completing his degree. Craig is currently an SEO Associate for FourFront. He helps in research and optimization on a detailed level. This includes managing client YouTube accounts as well as optimizing web copy. Craig also produces "TomTalks," an original online video series for FourFront.
In his spare time, Craig is a member of two-person band, for which he manages all social media channels and produces video content.
From the Blog