Services: ada compliance audit
Comprehensive Website Testing for ADA Compliance
All websites are now required to be ADA compliant. Over the past several years, ADA-related website litigation has increased dramatically, causing business owners to take steps that ensure their websites and mobile apps are accessible to disabled users. For this reason, FourFront developed an ADA testing system that robotically checks all of your webpages for ADA, WCAG 2.O, and Section 508 web accessibility standards. It also provides a detailed compliance report with a summary of all identified errors, code snippets of their exact location, and what is necessary to remediate the issue.
FourFront is a top-rated SEO company and Google Certified Partner with over ten years of experience helping a wide range of clients make their websites accessible to everyone and avoid legal risks. We understand the impact of ADA compliance in today's digital world, and we help find the best balance between accessibility and user experience.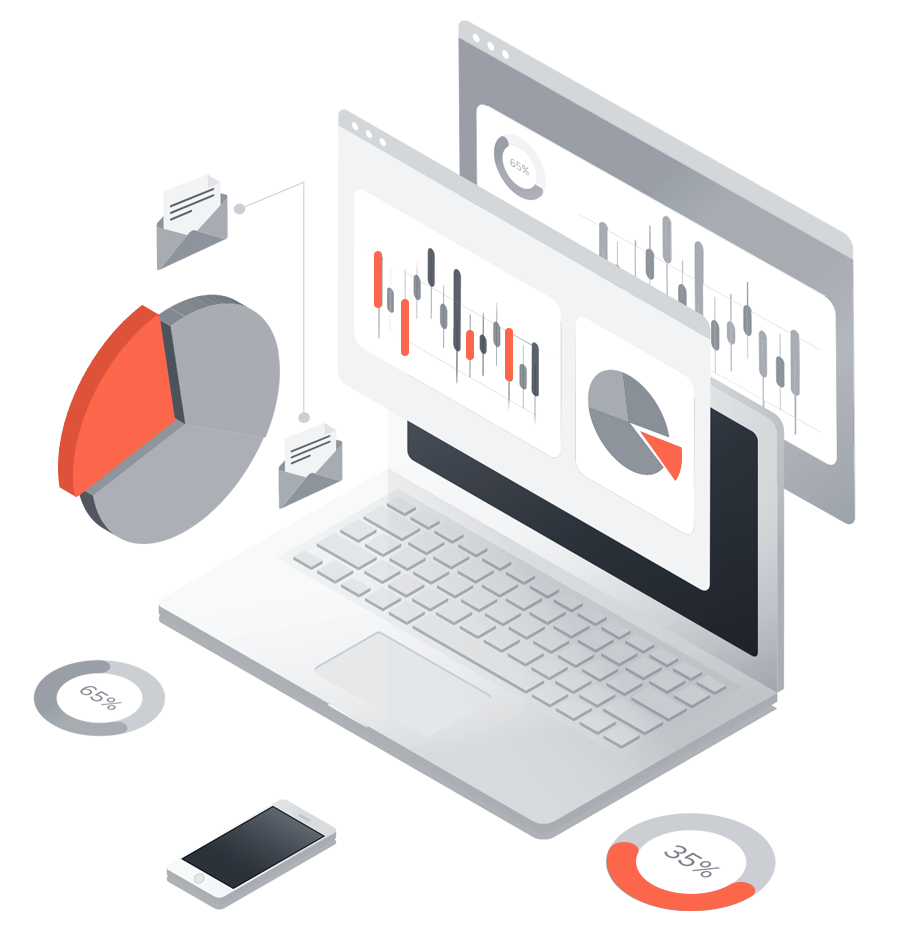 REQUEST A FREE CONSULTATION
Learn more about how we:
Quickly identify a complete list of noncompliant pages 
Provide details of all compliance issues
Provide a summary of your web page compliance scores that eliminates the need for manual, individual scoring
Provide code snippets with location details that help your developers easily identify and resolve compliance issues
Find errors that prevent your site from working effectively with assistive technology devices such as screen readers, screen magnifiers, and switch controls
Provide you with proof of testing (see badge, below) that not only demonstrates you have taken steps to comply with WCAG standards but can also deter a "drive-by" compliance lawsuit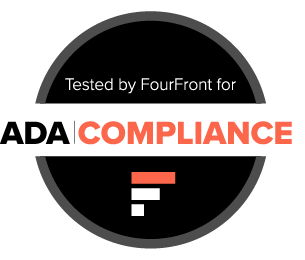 What is ADA Web Compliance?
The American Disabilities Act (ADA) was passed in 1990 to ensure that businesses fairly accommodate people with disabilities. ADA web compliance refers to the mandate that web content should be accessible to those with disabilities by the means of assistive technology such as screen readers, screen magnifiers, and switch controls. Lawsuits related to ADA compliance and websites have risen dramatically in the last several years (see image, below).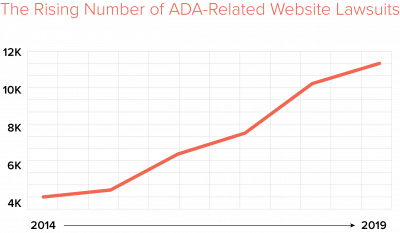 HOW do you know if YOUR WEBSITE IS ADA COMPLIANT?
There are several criteria that govern ADA compliance. In simple terms, websites need to have a logical structure and understandable content. They also need to accommodate all forms of assistive technology. In more detailed terms, the ADA uses a standard set of guidelines to measure website compliance. They are known as WCAG (Web Content Accessibility Guidelines) that change and evolve with the dynamic state of online technology. The best way to understand your website's level of compliance is to perform a comprehensive ADA audit and continue to perform period checks to ensure the site remains compliant to new standards and technologies.
How long does it take for an ada compliance audit?
The process is quick and simple. All we need is a link to your home page and we can have our system test your entire site for ADA compliance. Depending on the number of pages, the test is usually complete within one or two business days. This time frame may be longer for very large websites. Once the test is complete you receive an email with a link to the compliance report. This report can be sent directly to your developer for remediation.