Improve Your Website's User Experience with FourFront's UX Audit Service
A strong user experience (UX) is an essential requirement for the success of any website. If your site is hard to navigate and causes confusion, potential customers are likely to abandon your site and move on to your competitors even before you have a chance to showcase your products or services.
Is your site's user experience driving potential customers away?
Improving your site's user experience and providing a more desirable and easier-to-use site can lead to:
Increased engagement
Conversions
More loyal customers
An exceptional user experience starts with a UX Audit conducted by an expert with the right skills, experience, and tools to not only identify the biggest UX issues, but also provide clear recommendations to fix them.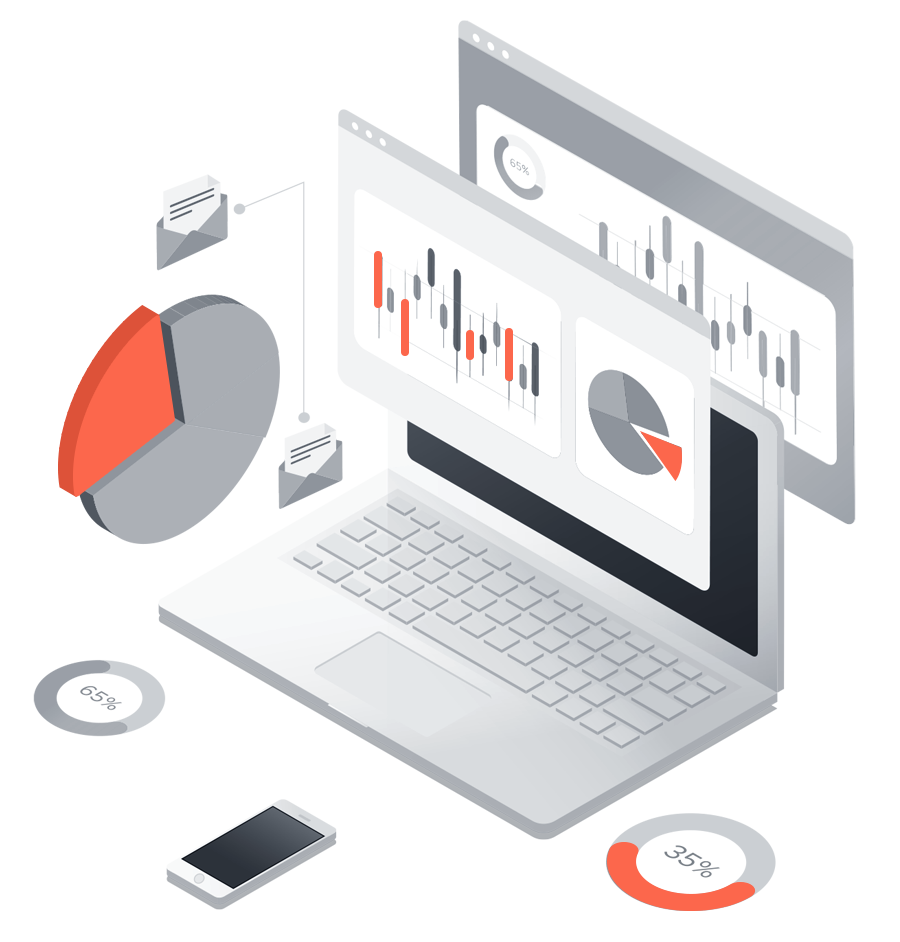 Quickly Uncover Issues and How to Fix Them
A User Experience (UX) Audit is an expert review of your website's user experience aimed at identifying issues and providing actionable recommendations for improving its usability.
Our UX Audit service provides a targeted review of your website's user experience to uncover issues based on data, our expertise, and established UX best practices. We provide a prioritized list of actionable recommendations to help your team quickly resolve each issue.
UX Audits Help You Save Money
An audit is similar to user testing and user research, but has a few key differences. While there is no true substitute for getting feedback from your target audience, user testing is a large expense that requires significant time. On the other hand, a UX audit offers an efficient, scalable, and cost-effective way to improve your website's design and messaging.
Discovery
We start by collecting all the information we need about your website, business goals, and target audience.
Analysis
A UX Specialist conducts a manual review of your website, identifying issues based on our trained eye as well as comparing to an internal rubric that we are constantly improving. We also review your website on both desktop and mobile screen sizes utilizing our proprietary tools to ensure a wide view of potential user experience problems. These approaches together ensure a comprehensive analysis.
Reporting
Since we are dedicated to strong user experience, we want our findings to be easy to use for you as well. We provide you with detailed and easy to follow reports that includes actionable recommendations you can quickly put to work.
Our UX Audit Deliverables
We provide the following 2 reports with different levels of details. We have found this combination is the most effective way to communicate the depth of our review while also providing a quick list of next steps. Together, these reports will give your team exactly what it needs to provide your users with a better user experience.
Audit Summary Report (XLS)
This Excel spreadsheet provides a concise and prioritized list of issues and recommended fixes.
Strengths & Weaknesses Report (PDF)
This is a customized document that highlights specific issues on your site, and provides detailed commentary from our team's review. Most issues will also come with a screenshot to ensure clarity. We also call out strengths that provide a good user experience that you should retain or further enhance.
FourFront has completed UX Audits for a wide variety of clients and we have always received strong feedback. We pride ourselves on delivering a strong service that drives real results for your organization.
"We've had a tremendous team working on our account for almost three years and I don't know where we'd be without them. They have helped us take our new brand strategy and marketing goals and put them into action... We can always count on them to go above and beyond in their research, rationale, and strategic insights."
Take the first step towards a better user experience.
Explore Our Full
Range of Services