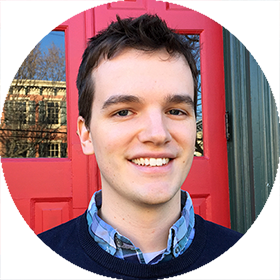 Ben Swofford
SEO Associate at FourFront
Ben makes his mark by using creative problem solving to effectively create and promote digital content.
Ben's background revolves around design thinking and an insatiable appetite for learning new skills. He earned a design degree in architecture at Miami University (the one in Ohio) before starting a career focused on his talents in social media, design, and technology. Since then, Ben has held digital marketing positions with a national healthcare brand, a film company, and a creative marketing agency where he worked to grow companies both nationally and locally.
Upon moving to Philly, Ben joined the FourFront team with a hunger to hone his skills in SEO, content marketing, and all things digital. He works to optimize each stage of the consumer journey by making sure users can easily find the info they need, and by identifying new opportunities to build brands online.
From the Blog