Christina Desandro: Manager of HR & Administration
There's a 30% chance Christina is talking like a pirate right now. Trust us, we're data people.
Christina is a seasoned professional with over 15 years of experience in HR and Administration. This field aligns well with her passion for understanding all aspects of a business and its team members. Team work and an eagerness to learn and help FourFront grow have been driving forces for Christina. She understands the value of hard work and what it takes to succeed and lead a team. She has professional 'grit.'
Her energetic personality and enthusiasm for life make Christina a great team builder. You can count on her to bring the energy to any event, conversation or meeting! This energy (and drive) is also what allows her to ensure that all processes and procedures are streamlined and efficient. She prides herself on being a quick learner and a chameleon in her field, always adapting to new challenges and situations with ease. She also uses all her natural drive and coaching from her mentors at FourFront as catalysts in her everyday life.
Within a few minutes of speaking to Christina, you will know that she was born and raised in Philadelphia as she likes to talk about her hometown and all that it has to offer. (She also likes talking like a pirate in which case you might think she's from 17th century Europe.) Outside of work, she enjoys a fun and equally energetic home life with her husband (a veteran with the U.S. Marine Corps), her two children, and her zoo–2 fat dogs and even fatter cats. She keeps her energy up with her love for coffee, hitting the gym, and spending time outdoors.
Articles Written by Christina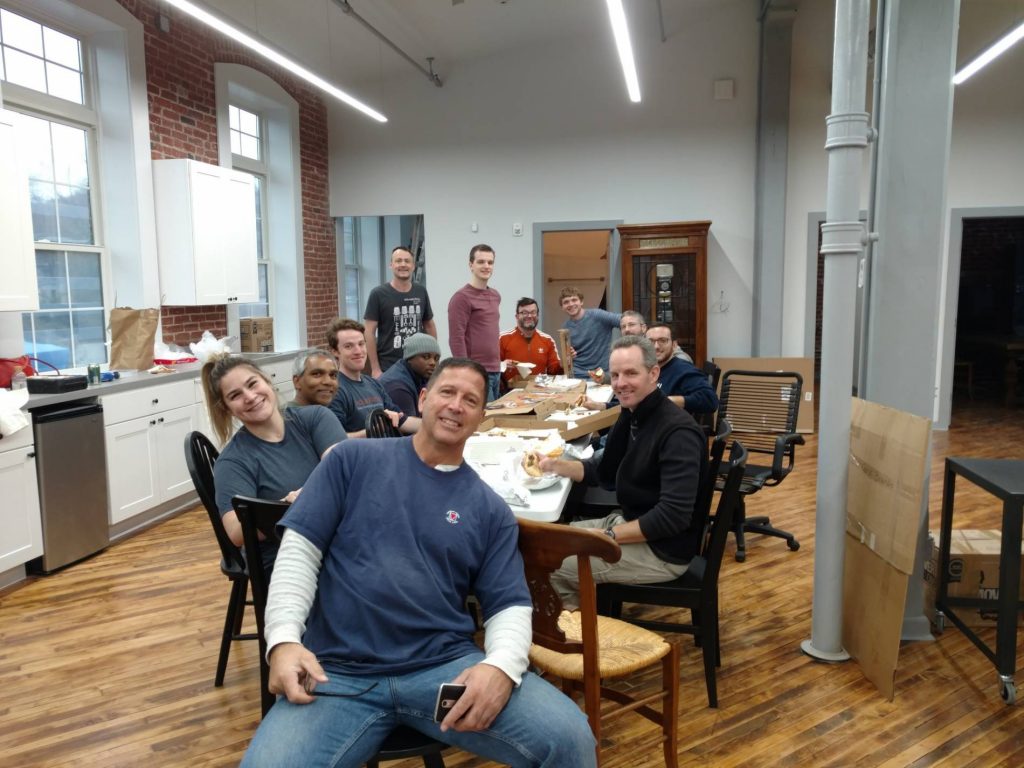 Company News
A couple of weeks ago, we celebrated our first full year in FourFront's new office space. As a pioneer tenant in the Wayne Junction Historical District Renovation Project, we are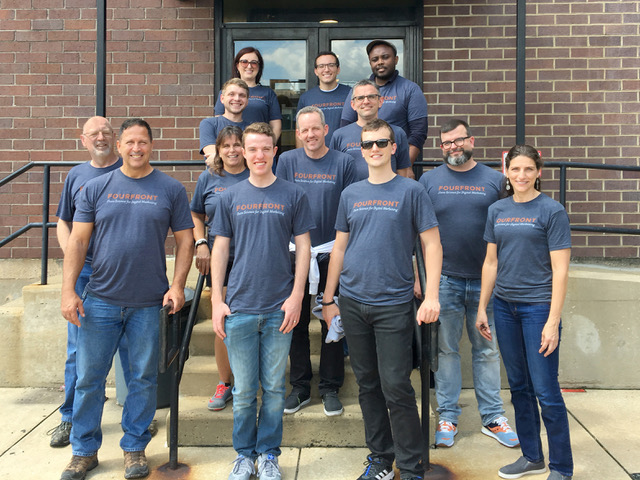 Company News
Updated: Sep 13, 2018 When I joined FourFront a few months ago, I didn't know that planning our annual volunteer event would be part of my job. I had never